K-12 Pandemic Design Trends That Are Here to Stay
According to the National Center for Education Statistics, school enrollment declined by nearly 3% in 2020-21 due to uncertainties brought about by the pandemic—the most significant drop recorded since the start of this century. While predictions indicate enrollment may rebound quickly; this upcoming school year presents a vital opportunity for education leaders to incorporate important COVID-era insights to create in-person learning spaces where students and teachers can truly thrive. As you think through the design of your K-12 spaces, here are our top 4 trends to follow to ensure your school remains an inspiring and engaging place, no matter what the future may bring.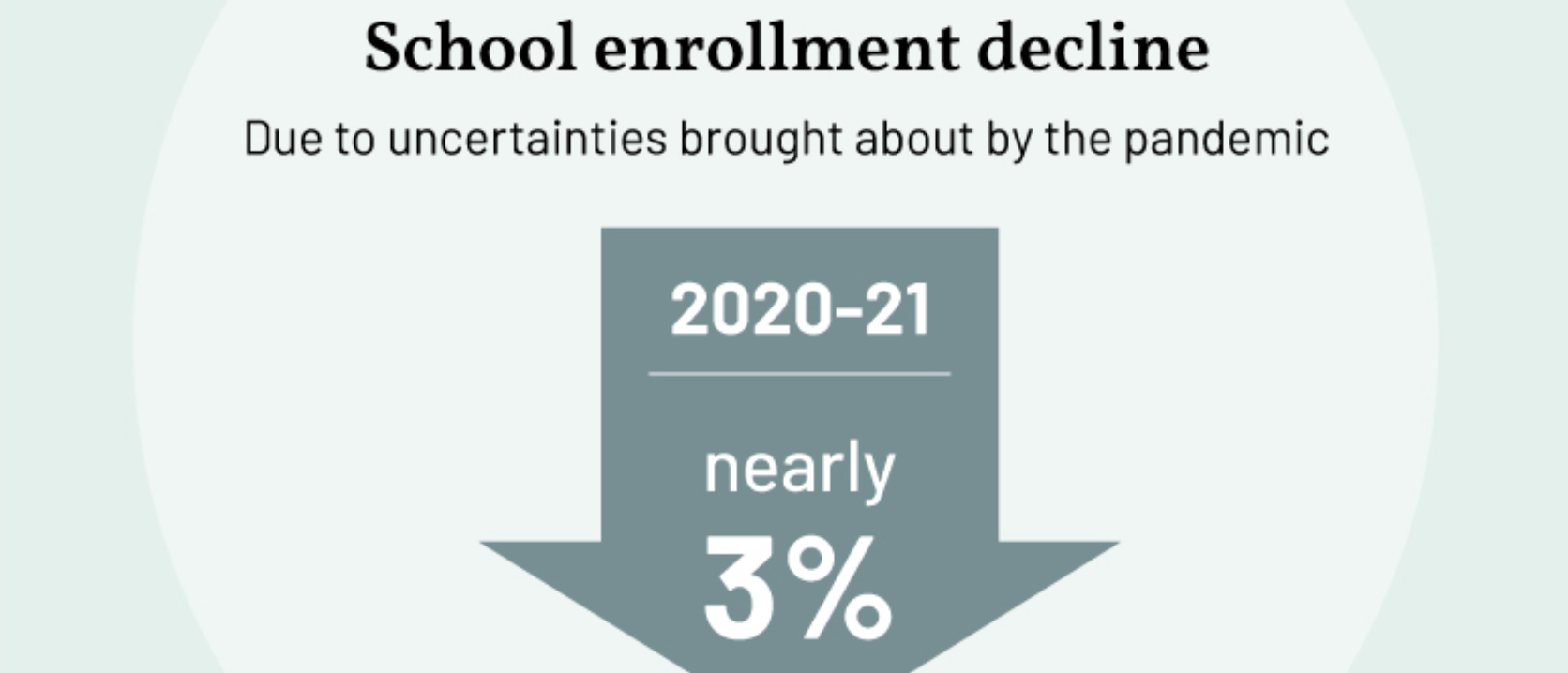 Safety Still Matters
Pandemic or not, students, teachers, and staff need to feel safe and assured that appropriate precautions are being followed to ensure their health and well-being. Classroom configurations will still need to provide flexibility to allow for distancing when required. Providing hand sanitizing stations will become the expected norm rather than merely a pandemic response. Educational furnishings will need to be chosen not only for function and aesthetics but also for ease of cleanability and maintenance. Materials such as vinyl and plastic used on seating and durable laminate desk and tabletops ensure that cleaning protocols can be easily maintained.
Future-Proof With Flexibility
Agile, reconfigurable learning environments were already trending prior to the pandemic. The demand for lightweight and mobile furniture solutions is even more critical now as spaces will need to flex for a variety of uses. In addition to allowing teachers to follow safe social distancing measures when needed, flexible furnishings such as moveable seating, reconfigurable tables, and mobile display units can be quickly rearranged to accommodate different group sizes and learning styles. Nesting tables, desks, and seating offer a convenient storage solution for furnishings when not in use.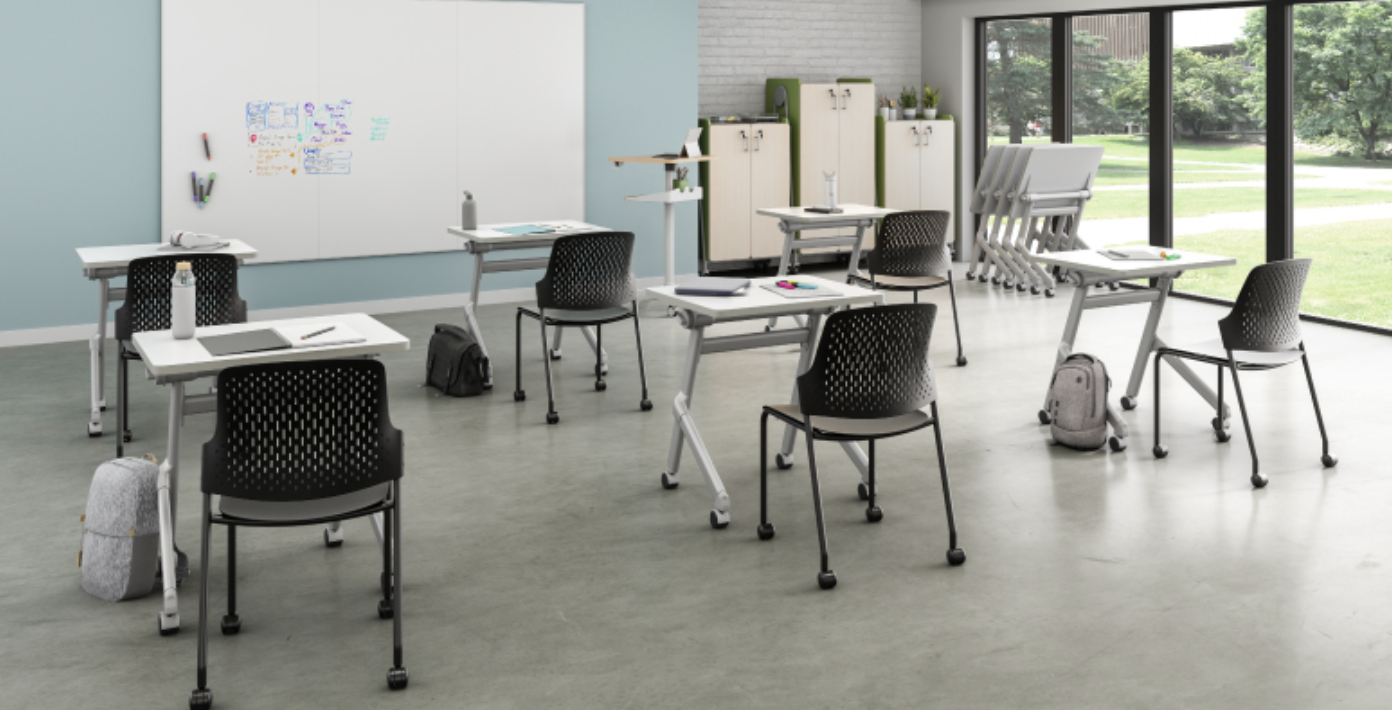 Take It Outside
While the pandemic saw many K-12 classes heading outdoors out of necessity, educators soon saw the advantages to students, including exposure to nature, daylight, and fresh air, which led to increased engagement and social interaction. Moving forward, outdoor spaces will increasingly be leveraged to extend the footprint of learning environments. This will require the use of outdoor furnishings designed to withstand the elements and mobile elements, such as moveable whiteboards and storage carts and caddies for easy transport of supplies to and from the outside.
Address The Whole Person
While the 2021-22 school year saw most K-12 students returning to the classroom after an extended period of remote learning, educators witnessed the effects of the pandemic on the mental health of both students and staff. Addressing social-emotional needs as part of the learning environment will become increasingly more prevalent. Providing breakout spaces that nurture connection and collaboration will empower students to rely on their individual strengths as well as learn from others. Leverage ancillary spaces like corridors and common areas to create social zones that extend learning. Furnish these areas with soft seating, adjustable standing height tables, or active seating that engages both the mind and body.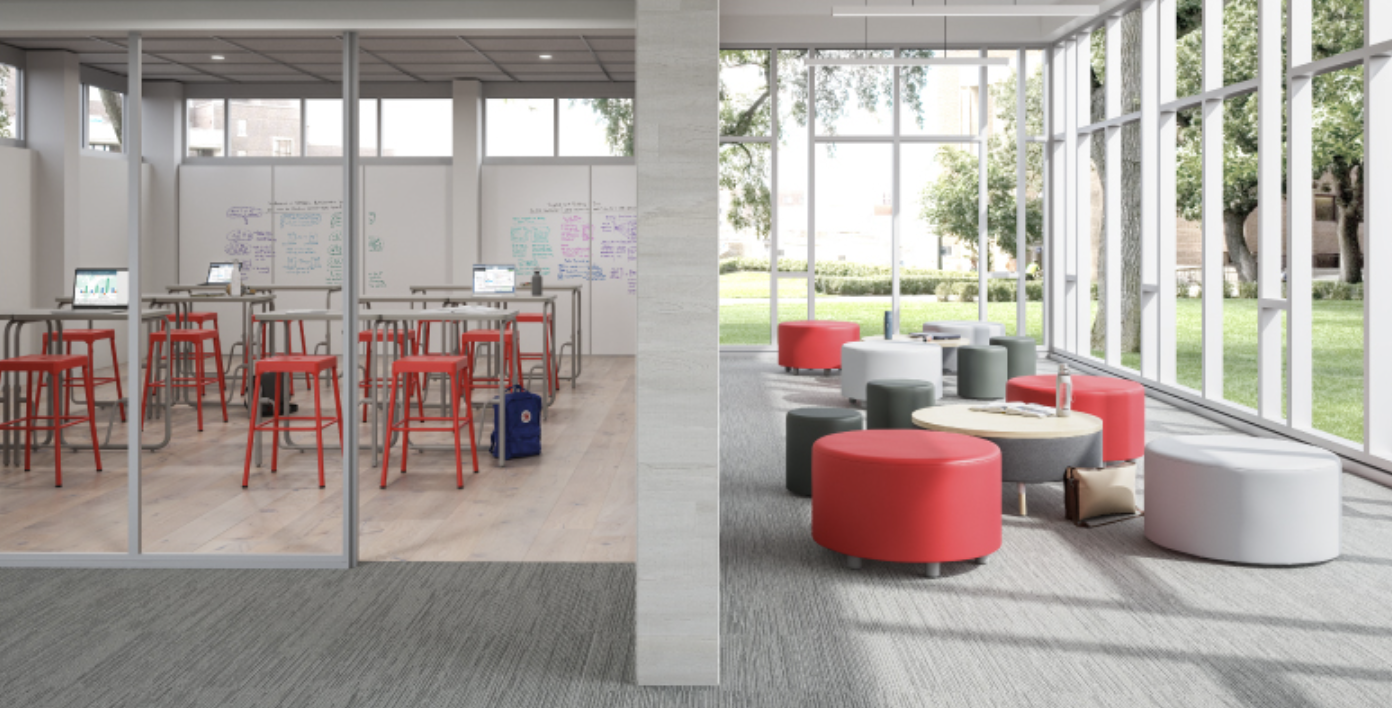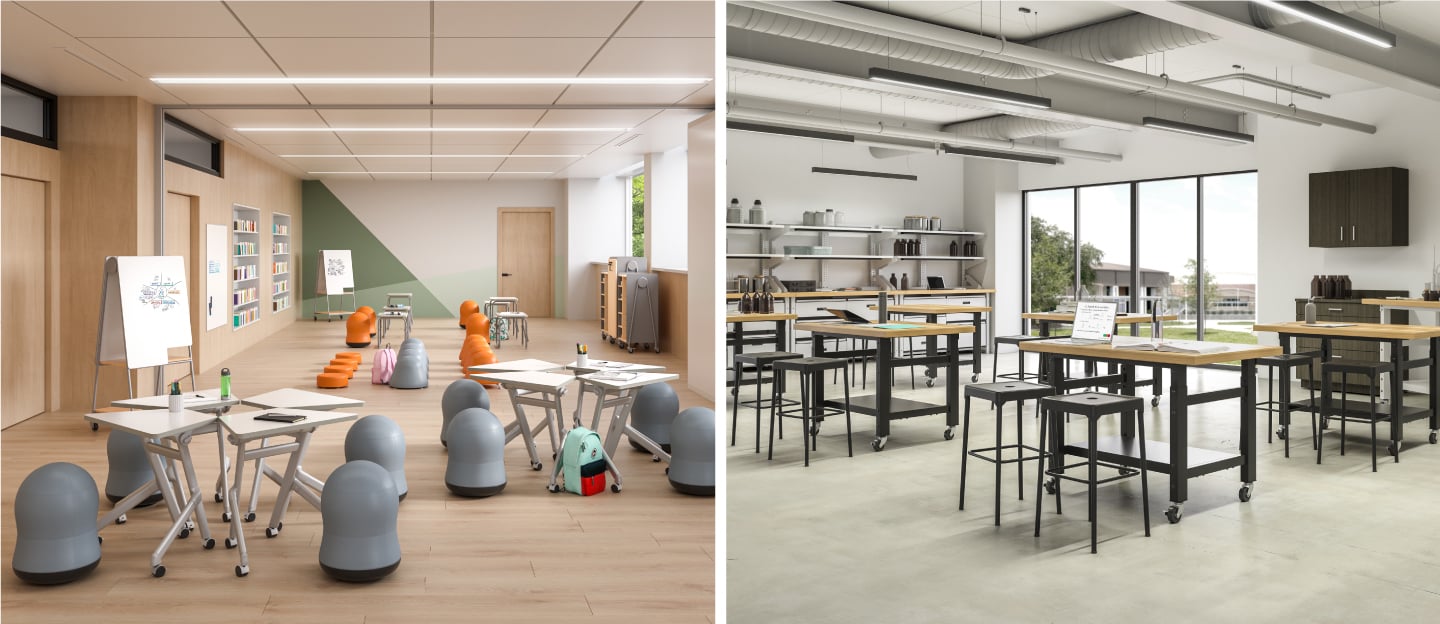 Support In-Person Learning With Inspirational Spaces
Safco offers a comprehensive collection of furniture solutions that address the most important trends impacting K-12 education today. With highly agile and purposeful products that can be acquired quickly and affordably, Safco helps create inspiring learning environments that support evolving needs and active minds.