Every new year rolls in with its highly anticipated predictions, color of the year, and soon-to-be design trends. At Safco, we see 2023 as the year of connection (and re-reconnection) for the workplace. Enterprises looking for ways to elevate employee engagement should start the new year looking at how space planning can encourage connection and immediately impact the employee experience.
Here are 3 ways to create authentic experiences that inspire workplace engagement.
Reconfigure spaces quickly and in real-time
Hoteling has reemerged in today's hybrid work environment as enterprises look for long-term, flexible workplace solutions. These shared workspaces offer employees who need a temporary workspace for the day an open space to plug in their laptops and get straight to work. They forgo an area that is all their own to hang their kids' artwork, pictures of Milo, or a personal chair.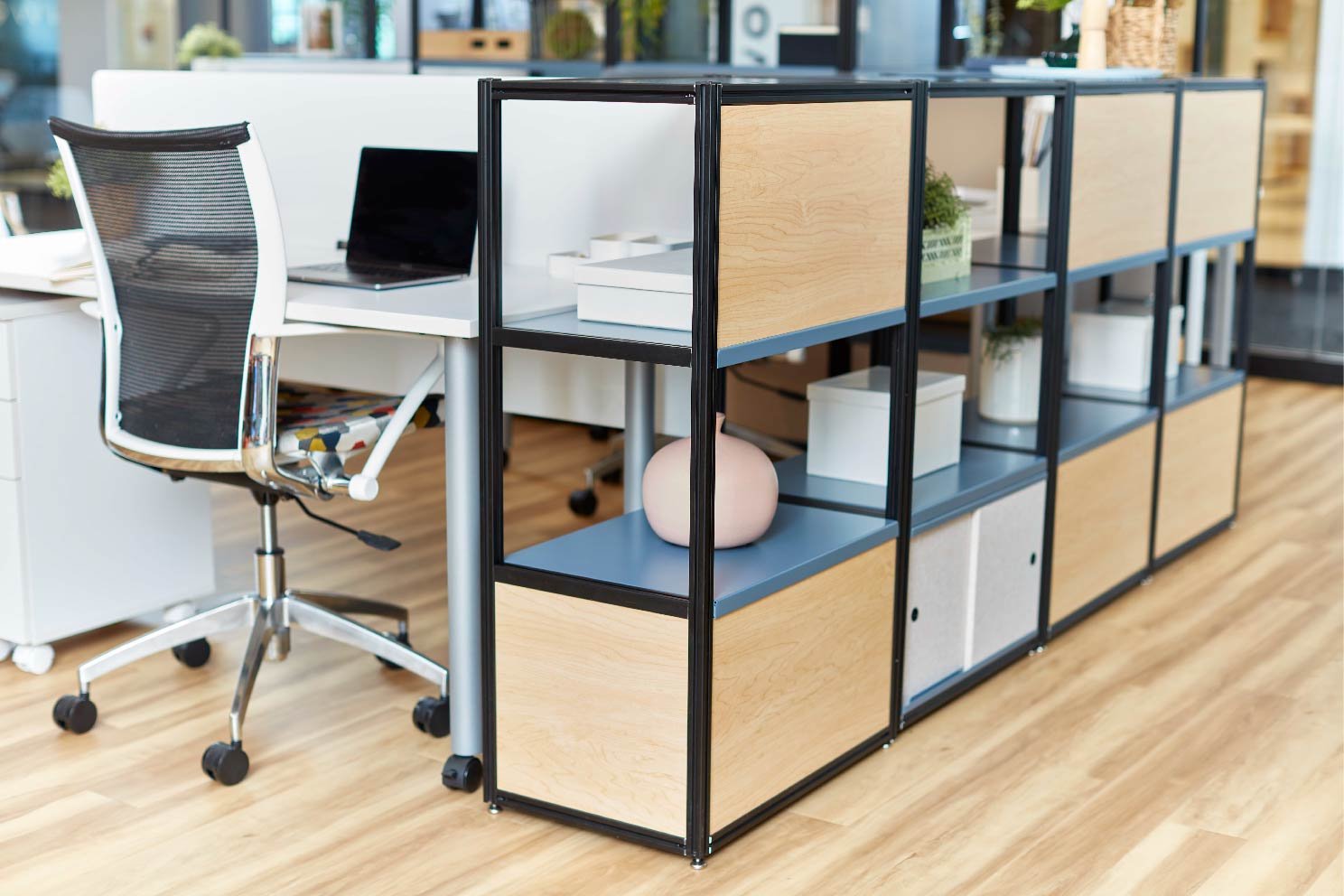 As economical and pragmatic as hoteling workspaces can be, we recommend planning areas that are flexible, can be quickly
reconfigured in real time, and offer some of the comforts of home (aka privacy). Reconnecting in the workplace begins with enjoying your daily workspace regardless of how temporary it may be.
Selecting office furniture that can play double duty protects your long-term investment. The Jurni table collection can be easily reconfigured for use as a table or desk. Adding a privacy and modesty panel creates a hoteling space with an element of separation and comfort without sacrificing an open work environment. The unique back of the Commute task chair by Safco lets those using hoteling a quick and easy way to hang personal belongings.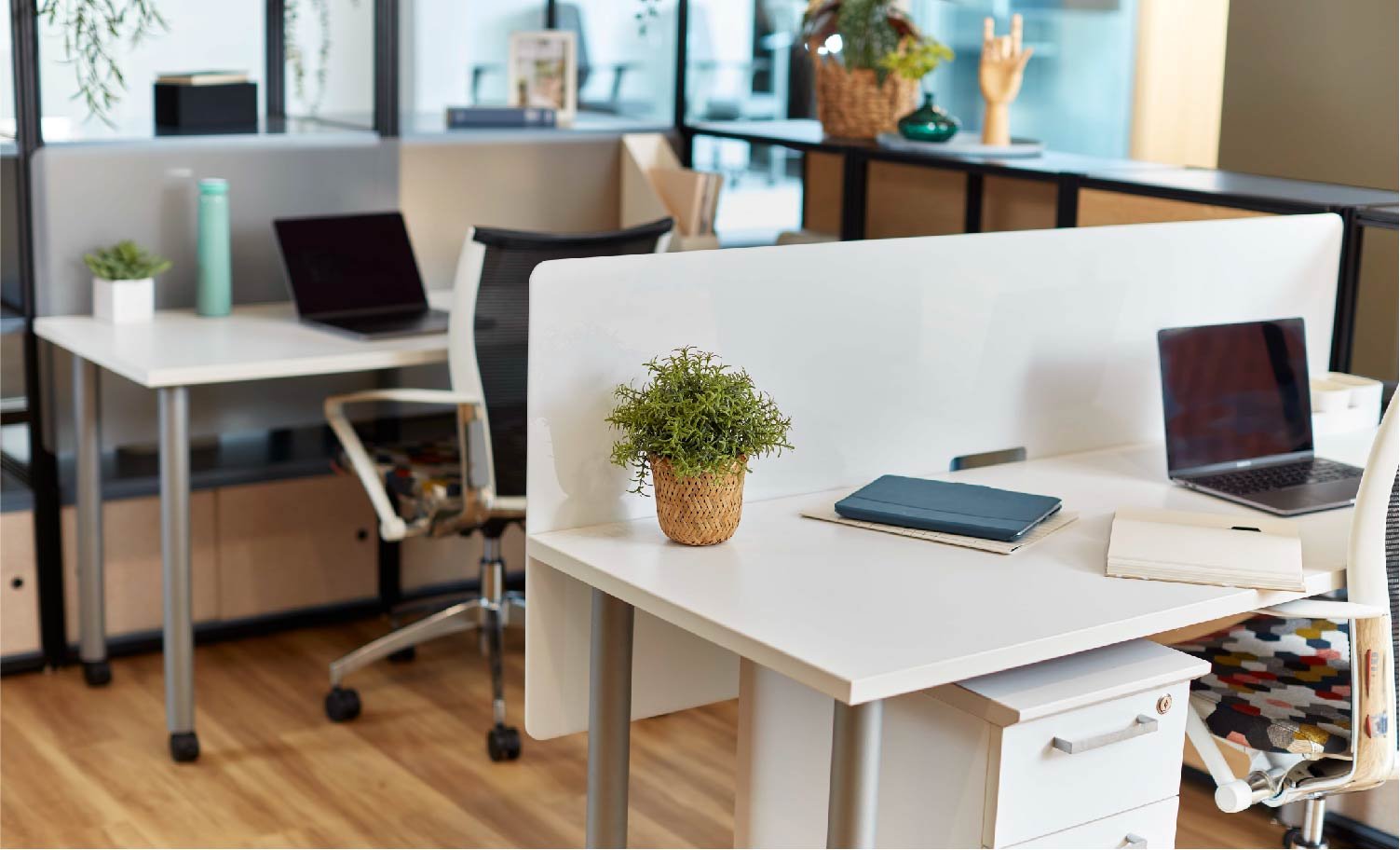 Promote 'connection areas' with small scale lounge areas
It's important to space plan for areas that invite people to connect throughout the workday. Areas that beckon you to sit and have a small chat with a few coworkers, we call 'connection areas'. They instill warmth and spark connection, unlike stopping and standing in the hallway for a chat. Small-scale lounge furniture is a perfect design choice for these connection areas.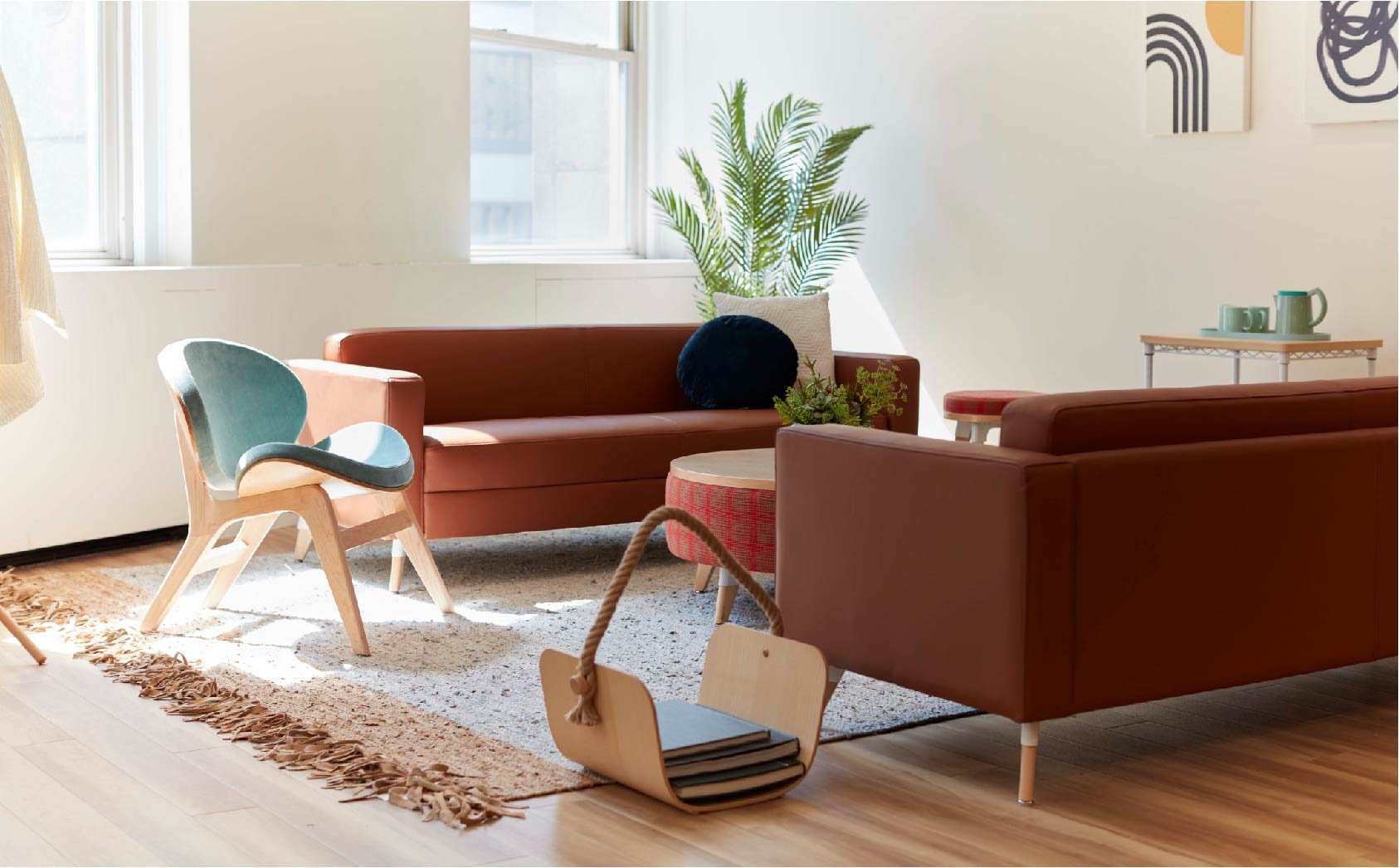 Movvi, a modular seating collection by Safco, makes space planning connection areas easy. The furniture scale works with almost any space and the pieces offered within the collection can be configured and reconfigured in multiple ways.
Utilize the spaces between spaces for engagement
When space planning, it is important to think of the rooms, but equally important to blend the spaces cohesively and allow for the places in between to be functional. Every corner is an opportunity to meet, take a quick call or work from a laptop. These in-between spaces can also be home to fun and engaging areas to keep everyone going throughout the day.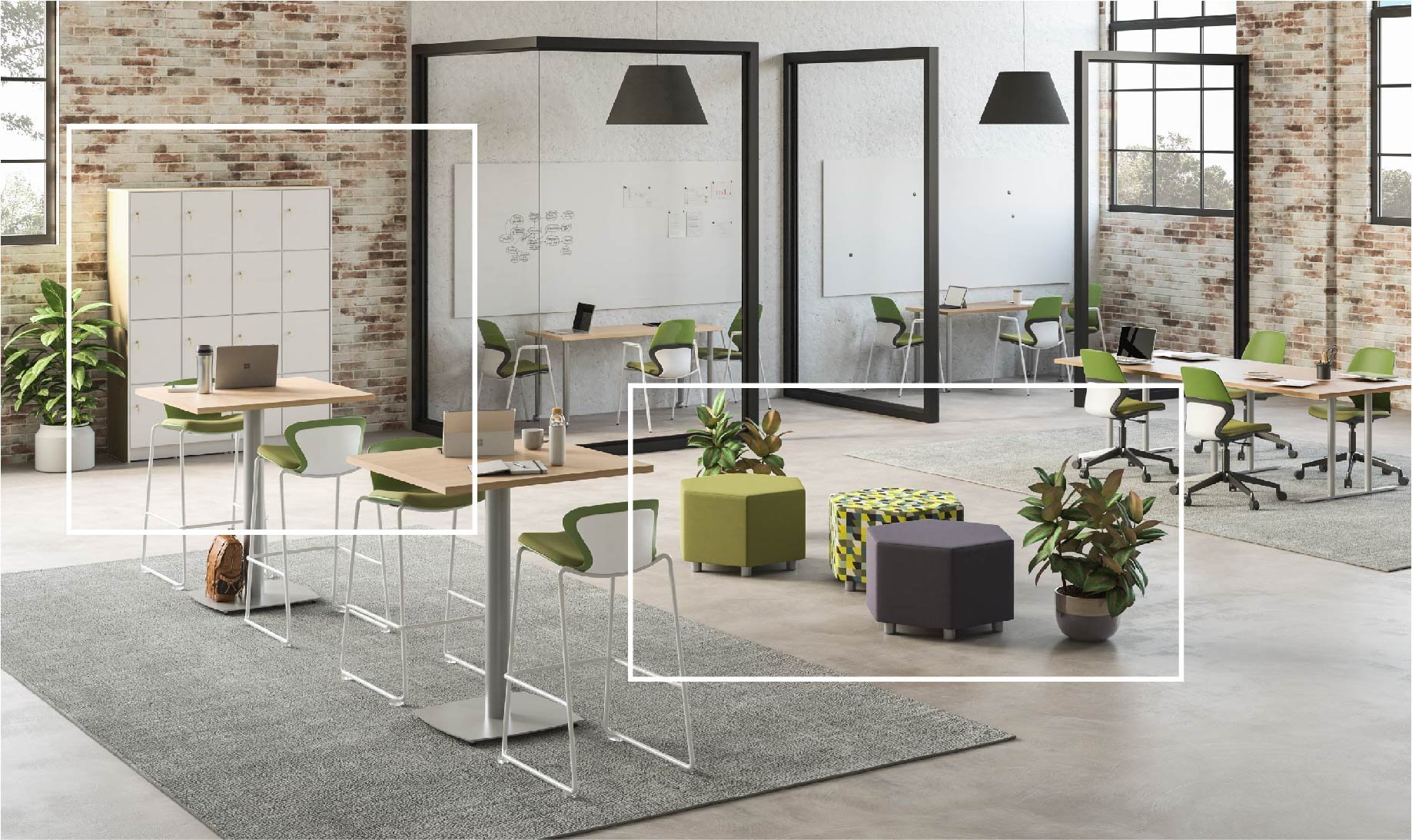 It's clear that space planning plays an important part in helping drive workplace engagement. Our design ethos is to ignite connection, learning, creativity, and concentration through application-focused furnishings. At Safco, we help enterprises and organizations create engaging spaces to propel action and increase performance. If you're in need of a space planner, we can help your enterprise or organization get started.