While the global pandemic has given rise to a more mobile workforce, one thing remains certain — workers still find significant value in coming into the physical workplace.
Become A Destination of Choice
According to a recent Gensler US Workplace Survey, workers see being in the office as crucial for making key social connections, fostering a sense of belonging, and for career advancement.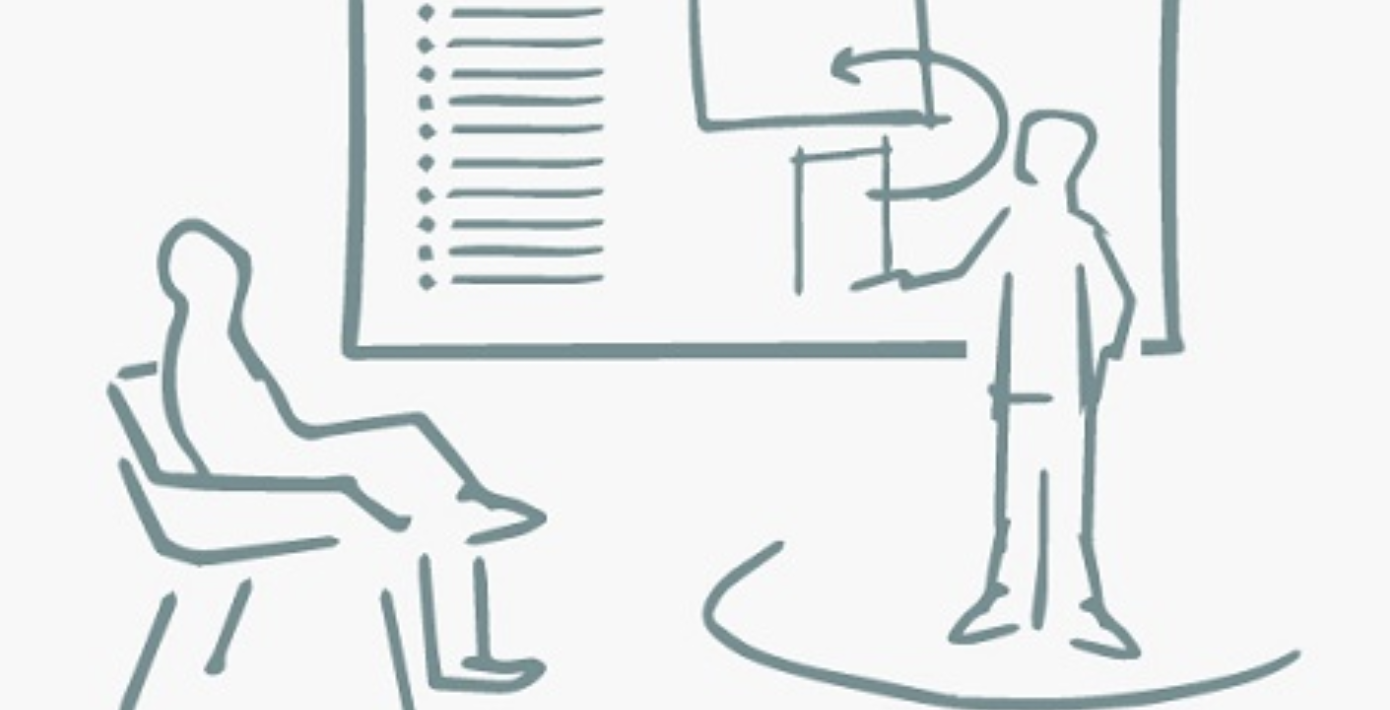 Businesses, too, see the value, considering the role of the office as remaining critical to their organizational success. But as an unprecedented number of employees are currently looking for a new job (65% according to a PwC Pulse Survey conducted in August 2021), it's imperative that workspaces evolve to become destinations of preference. To stay relevant, workplaces must become inspiring environments that offer choice, support productivity, and provide opportunities for meaningful human connection.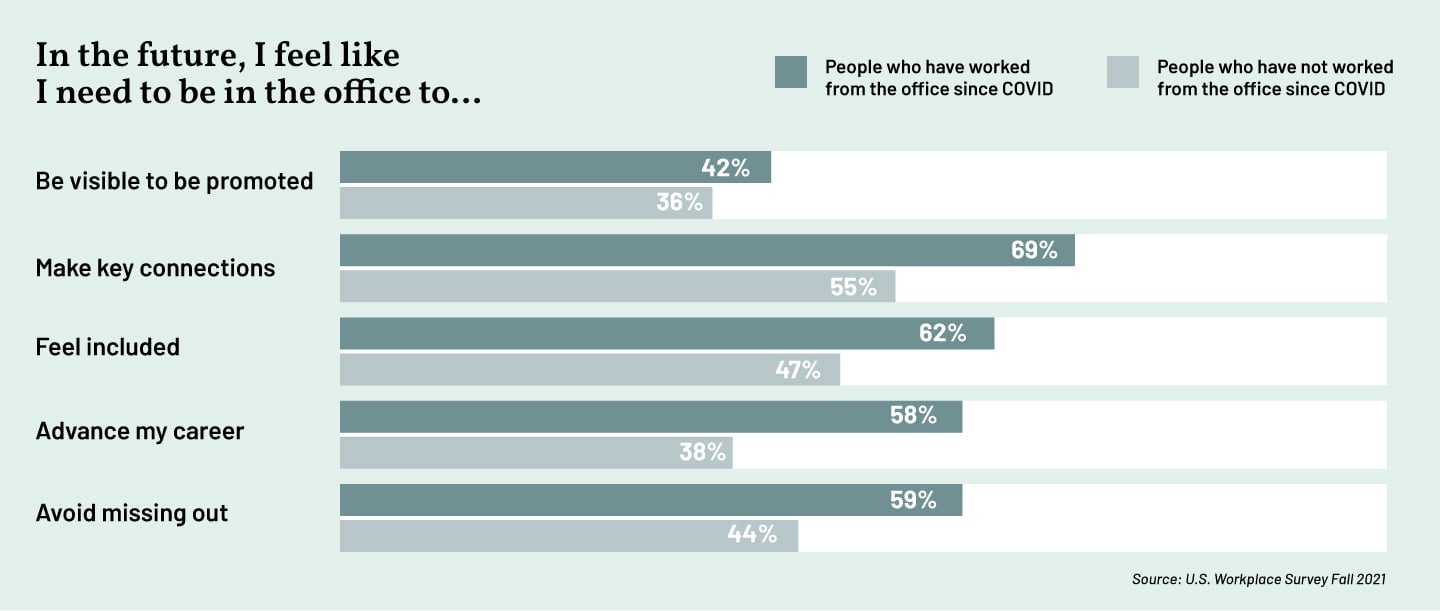 Right to Privacy
Creating an office environment that better appeals to people who have been working from home for a year or more means incorporating the exact aspect of what makes remote work so productive.
Research has clearly shown that workers dislike the noise and distractions of the open plan. While space constraints and construction budgets might make it unrealistic to ensure a dedicated private office for each employee, make a point to offer more private nooks and distraction-free zones where workers can accomplish heads-down focus work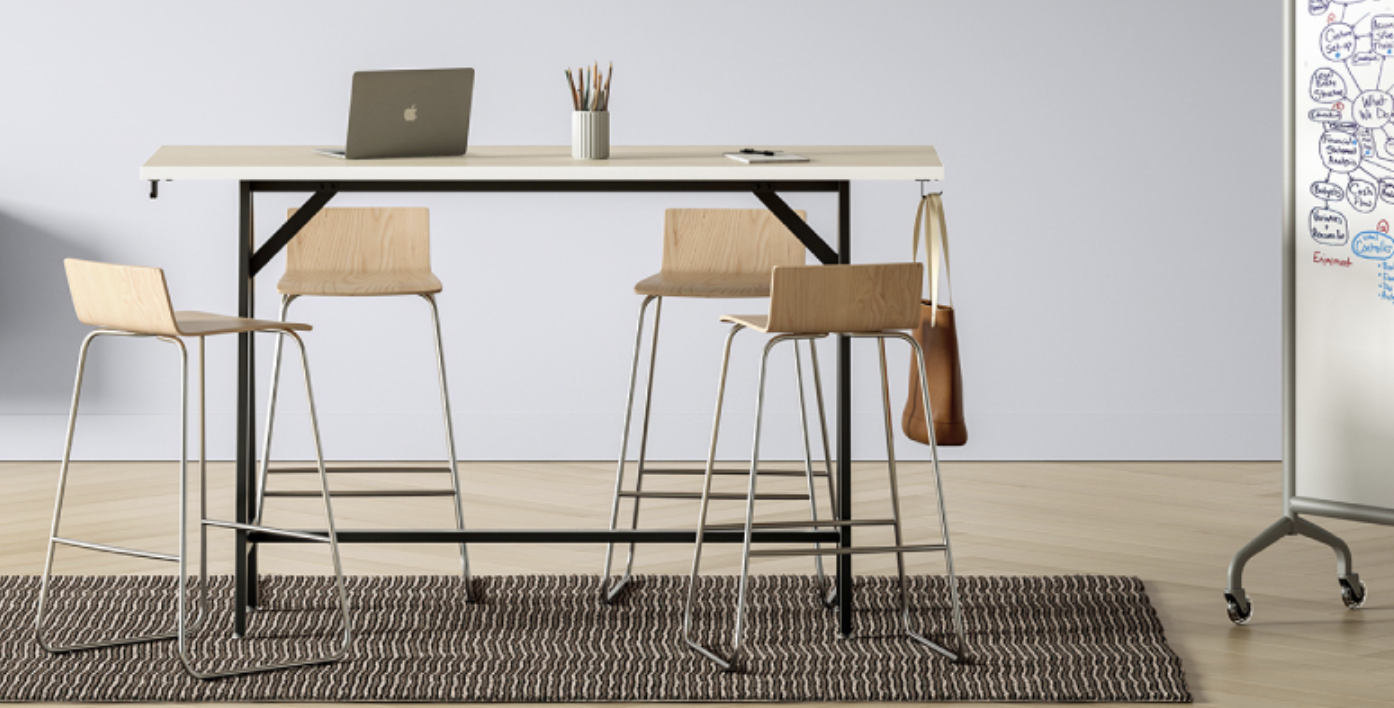 Social Responsibility
Isolation is the bane of innovation. And research has shown that workers prefer face-to-face interactions over virtual experiences. Provide more opportunities for impromptu engagement by integrating more comfortable areas throughout the workplace that invite social connection. Leverage available open spaces to allow small and large groups to collaborate by offering a blend of soft seating, standing-height tables, and stools that enable discussion and idea-sharing. Provide refreshments near these spaces to facilitate social "collisions."

Well Thought Out
According to a 2021 Gensler Consumer Research Study, 92% of office workers feel that hygienic, easy-clean materials are essential to the comfort and enjoyment of their work environment, with a majority also noting that their employer's hygiene/cleaning protocols have impacted their decision to return to the office. The bottom line is that workplaces need to empower their people and allow for safe collaboration and interaction. For high-use and shared spaces, assess the cleanability of the furniture materials, select surfaces for tables and seating that are easy to clean, and establish clear cleaning practices. Make disinfectant wipes and sanitizer available to everyone and offer hands-free options for sanitization and waste disposal.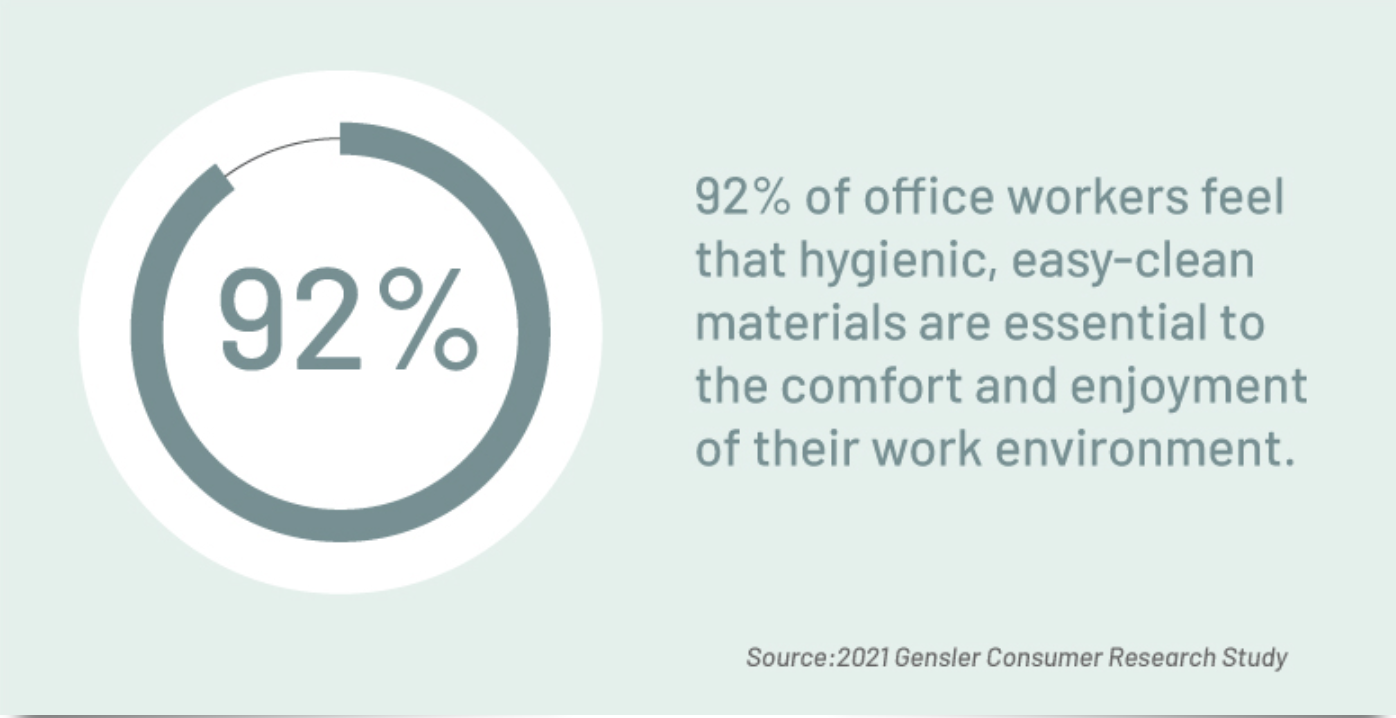 Create Workspaces Worth Leaving Home For
Whether your organization is implementing a hybrid model or bringing your people back to the office full-time, keeping them engaged for the long haul will require a workplace that fosters connection and collaboration, enables privacy for focused work, and supports their health and wellness. Let Safco help you transform your physical space into a destination of choice. We offer a comprehensive collection of furniture solutions and purposeful accessories that will enable your people to perform at their best.