Impacting The Human Experience In The New Workday
The role of the physical workplace in the new world of work has clearly evolved. And it requires purposeful design to remain relevant for workers, who now have more choices in where to perform their work than ever before. If the last two years of the pandemic have taught us nothing else, it's that offices must strive to be agile and elevate the human experience if they are to succeed.
When we reference the human experience at
work, we mean the fundamental needs that every employee has to help them feel connected to their organization and become more engaged. Concepts such as culture, which fosters a sense of purpose and belonging, choice, which offers a sense of autonomy, and well-being which addresses safety and the feeling of being valued, are what make a workplace compelling (or not) to employees. When offices are designed to support these needs and become more adaptable to change businesses become better positioned to fully maximize their investment in their people and space.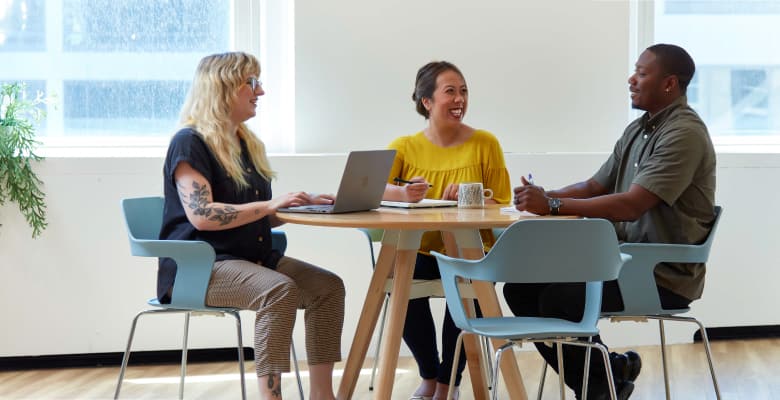 A company's culture reflects its character, beliefs, and values. It has a significant impact on employee satisfaction and engagement and is a driver of organizational performance. As such, the physical environment must be designed to convey and support its culture.

For example, businesses that value innovation and creativity benefit from integrating spaces that facilitate exploration and creation. Giving employees access to a maker space that features highly agile and durable furniture solutions, like our TechWorks collection, communicates that curiosity and experimentation are welcomed.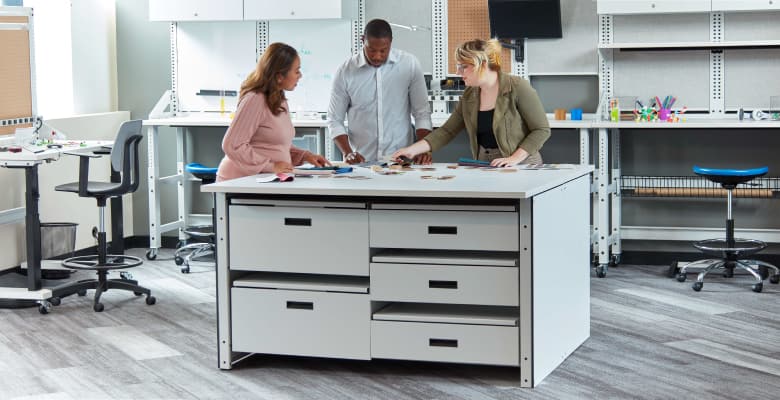 If teamwork and collaboration are essential to a company's culture, then the workplace should be infused with inspiring sharing spaces and areas that encourage spontaneous interaction. Open plan areas can be interspersed with flexible solutions like our Spark Tables and newly introduced Ketch seating to accommodate impromptu discussions wherever they're most likely to happen.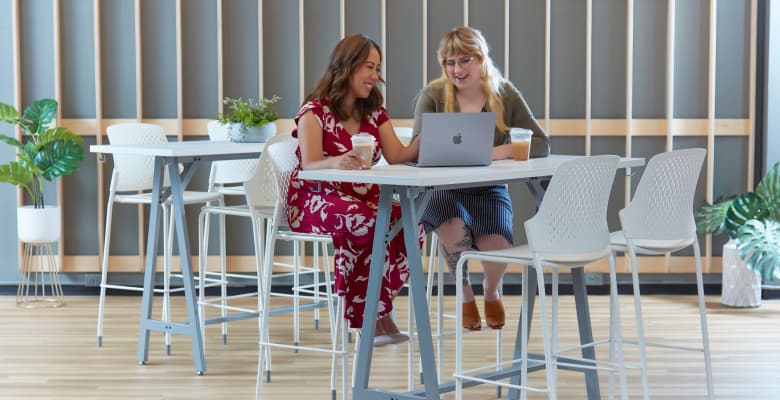 Supporting choice and the need for autonomy is about giving workers options so they can select the optimal workplace setting that supports their required work activities. Understanding that the ability to focus, learn, share, and create are what drive progress and productivity, SAFCO offers a comprehensive portfolio of product solutions designed to address each of these work behaviors.
Our new Boundaries collection, Best of NeoCon 2022 Silver winner for the Storage Category, creates everything from individual focus zones to team neighborhoods across an entire floor plan with easily reconfigurable towers that define and divide space. Along with accommodating a variety of settings that allow workers the choice in shifting between activities, Boundaries also gives them more comfort and control within their space to achieve the level of privacy they desire.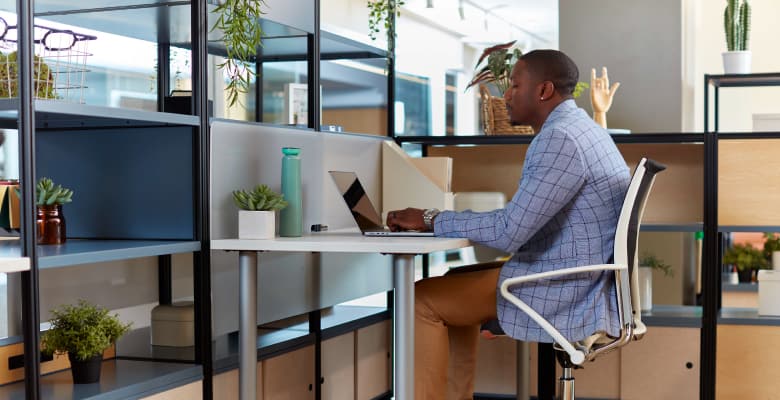 Well-being is multi-dimensional, extending beyond just physical health to address the "whole" person.
While offering obviously ergonomic furniture, such as our ML-Series Height-Adjustable Tables and
Medina Deluxe Task Seating, clearly address the
physical health needs of workers, providing a variety of settings such as lounge spaces and stand-up meeting areas will also encourage postural change and healthy movement.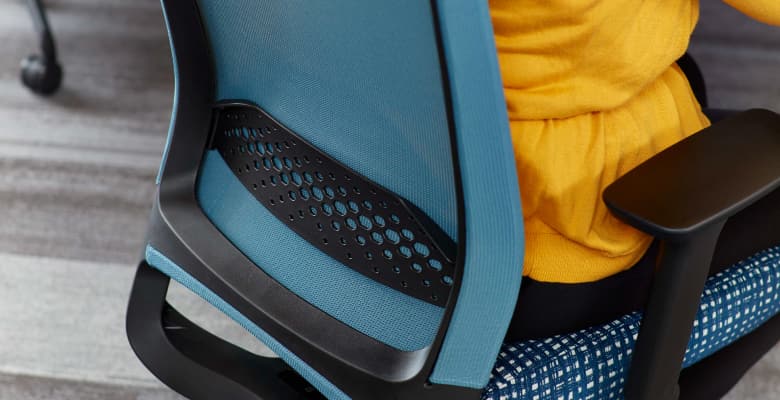 To address another component of well-being,
consider providing community spaces with softer, residential-style furnishings like our Resi Coupe Chairs, Resi Lounge, and Mirella Lounge seating. This will encourage people to gather and interact, fulfilling a fundamental human need for connection.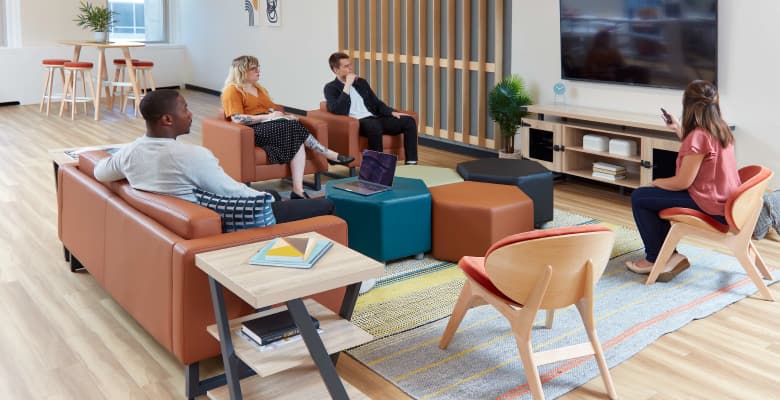 Elevate The Human Experience At Work
Keep your people happy and engaged with a workplace that connects them to your culture, enables choice, and supports their well-being. Safco offers thoughtful furniture solutions and purposeful accessories designed to address people's fundamental needs and respond to the unpredictable nature of work. Let us help you create an adaptable workspace that elevates the human experience.