How to Really Work the Room
No matter the industry, improving upon space utilization has become a top priority for facilities around the globe. The impact of the COVID-19 pandemic has only compounded this need now that organizations must pay close attention to how their buildings are configured to provide a safer return for workers and students. With square footage being more costly than ever, real estate executives and facility managers need to make critical decisions on where budgets can be streamlined and how space can be optimized. One adaptable solution to consider is the use of high-density mobile storage to offer ultimate organization while freeing up more room for more critical activities.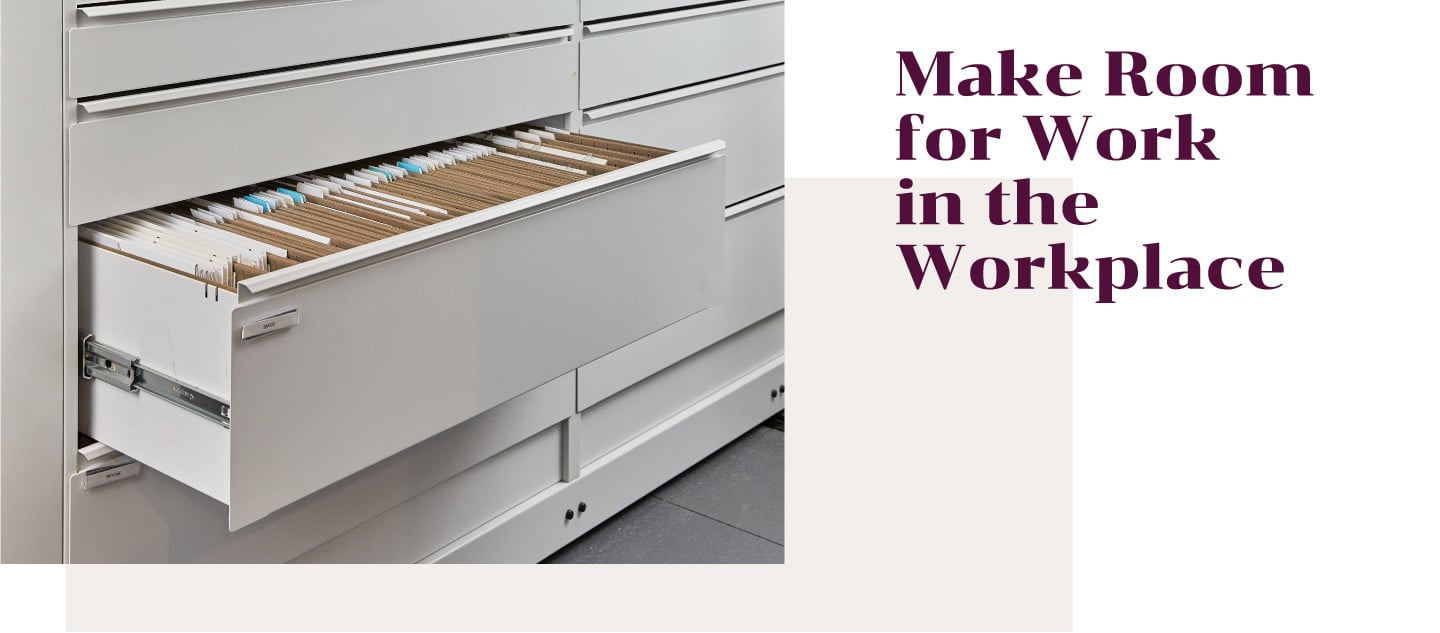 Employees in the corporate sectors are still seeking flexibility and connection within the workplace and requiring diverse spaces that allow for collaboration and privacy when needed. To safely accommodate all these needs, some organizations will need to redesign or modify their existing facilities. To help with the de-densification of workspaces, consider replacing conventional filing and storage units with high-density mobile storage, which can save up to 50% of floor space without the need for major renovation. This will allow workplaces to accommodate more distanced workstations within the available floor space or provide additional room for the amenities required to attract top talent.
A significant benefit of this type of storage solution is that it not only stores standard items such as files, books, binders, and office supplies, but it also can store much larger items and materials not easily accommodated by traditional storage options. It is also better designed to leverage available vertical space, offering increased storage capacity, and maximizing areas that are typically underutilized by conventional filing and storage units.
Safco's Mobile 1000™ is a modular and reconfigurable storage system that can be easily expanded and relocated without tearing up floors.
It also increases filing capacity by up to 75% compared to the same footprint of conventional filing for improved efficiency.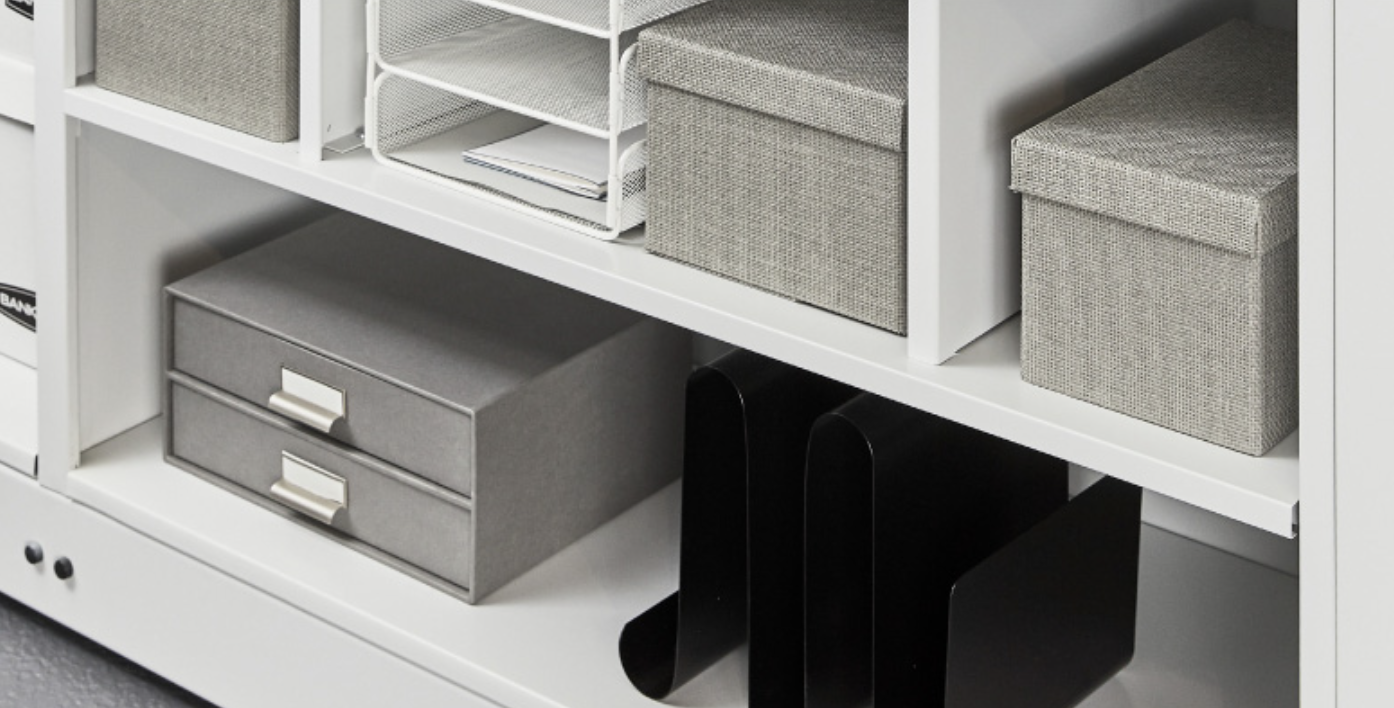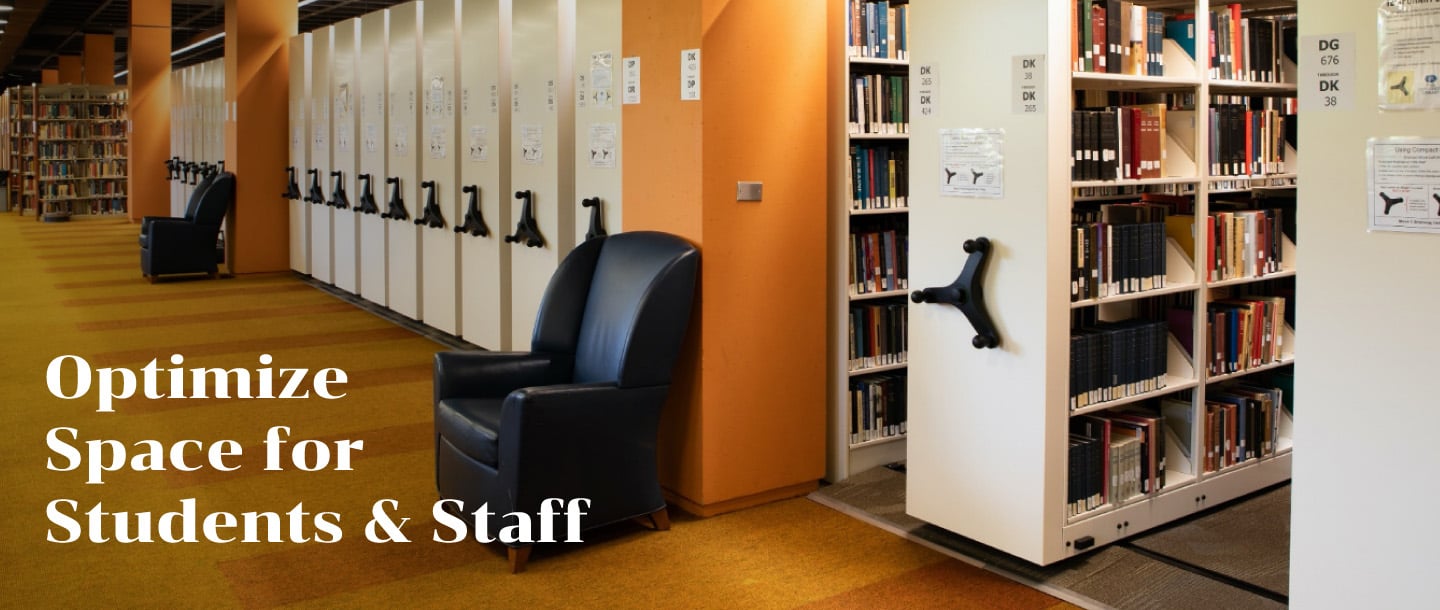 With recent broad forecasts of revenue and enrollment declines, it is now more crucial than ever that higher education institutions transform into places where students want to be and can be safely accommodated. Institutions will increasingly require more flexibility within existing spaces, creating multi-purpose areas that can serve as classrooms, collaboration zones, faculty spaces, or study areas as needs change. Budget constraints will dictate that existing property assets be better utilized rather than relying on new construction.
High-density mobile storage offers many space-saving applications for higher education facilities, allowing them to better focus their resources on the student experience. As campus libraries shift to more digital approaches and consolidate their stacks to create more collaboration areas for students, these storage systems offer increased storage capacity within less square footage. This frees up more space for staff or student areas while avoiding more costly alternatives such as constructing a new building or repurposing another structure on campus. For collegiate sports teams, high-density storage like Safco's Mobile 1000 with 4-Post Shelving can provide centralized organization for uniforms and equipment that is highly space-efficient and easily accessible for team members.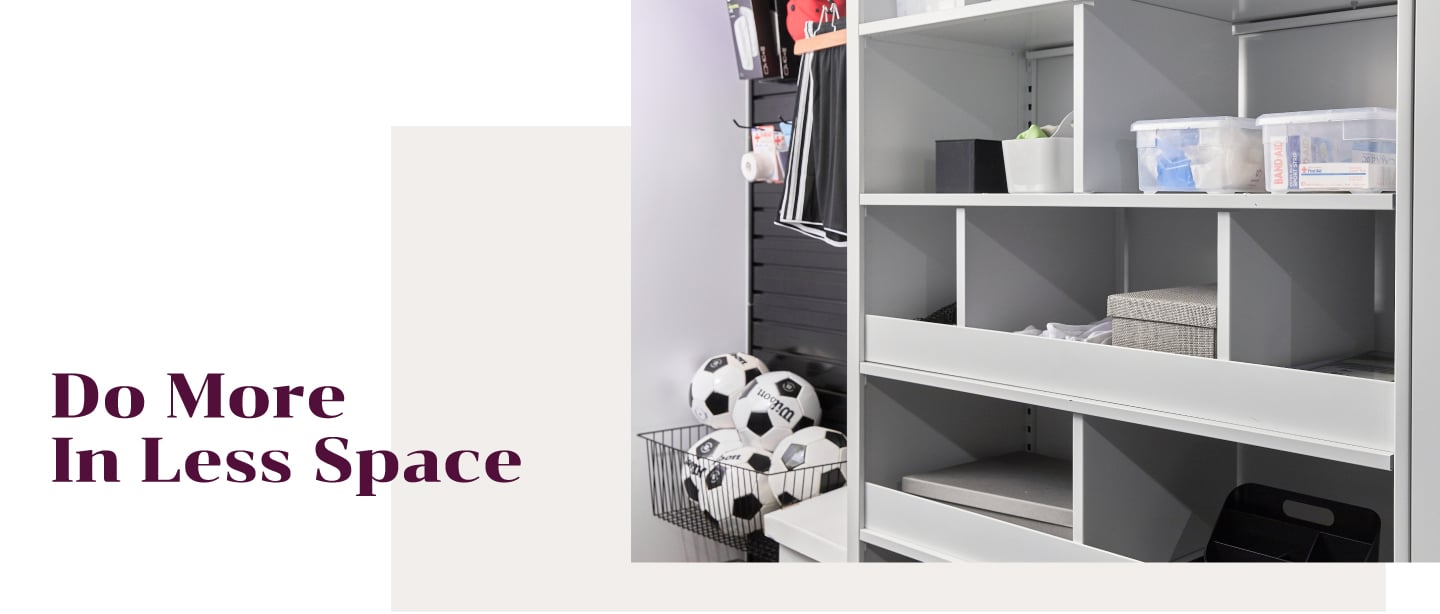 Safco can help you condense your stored items into less space and make more room for additional people—all without the need for facility expansion. Our High-Density Storage solutions can offer the same amount of storage capacity in approximately 50% less space, creating opportunities for better space utilization in corporate offices and higher education facilities.
Our team of space planning experts provide workspace and storage solution designs that include our entire product offering. Plus, our design renderings showcase how Safco products will fit into your space and bring in color and textures so you can see what your space will look like - making guesswork a thing of the past. Get a quote today.