Take Matters into Your Own Hands
The goal for any higher education institution is to prepare students for the world beyond college. Through active and applied learning strategies, students can better develop the critical thinking and complex problem-solving skills needed for the 21st Century workplace. Flexible learning environments that support hands-on, problem-based activities can inspire and engage students as they discover real solutions to relevant problems.
Makerspaces
Makerspaces allow students the opportunity to learn and explore through invention and experimentation. The best makerspaces provide ample storage for tools and supplies, plenty of worksurface area for tinkering, and movable elements for easy rearranging on the fly.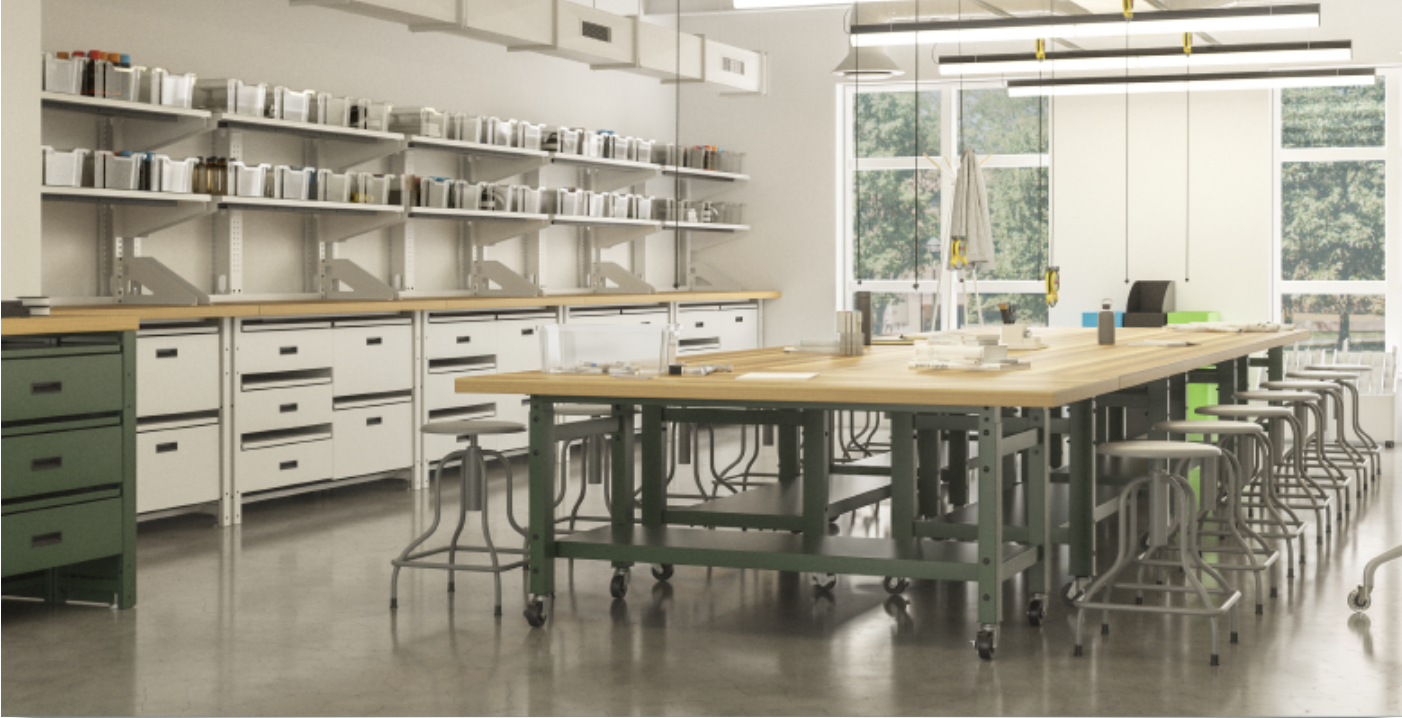 Learning Labs
Even with the rise of virtual learning, students still need to perform hands-on experimentation and research conducted in clinical practicums and labs to fulfill biomedical program graduation requirements. To optimize workflow and productivity, lab environments should feature highly adjustable and modular components that are guaranteed to stand up to vigorous use, reconfiguration, and cleaning.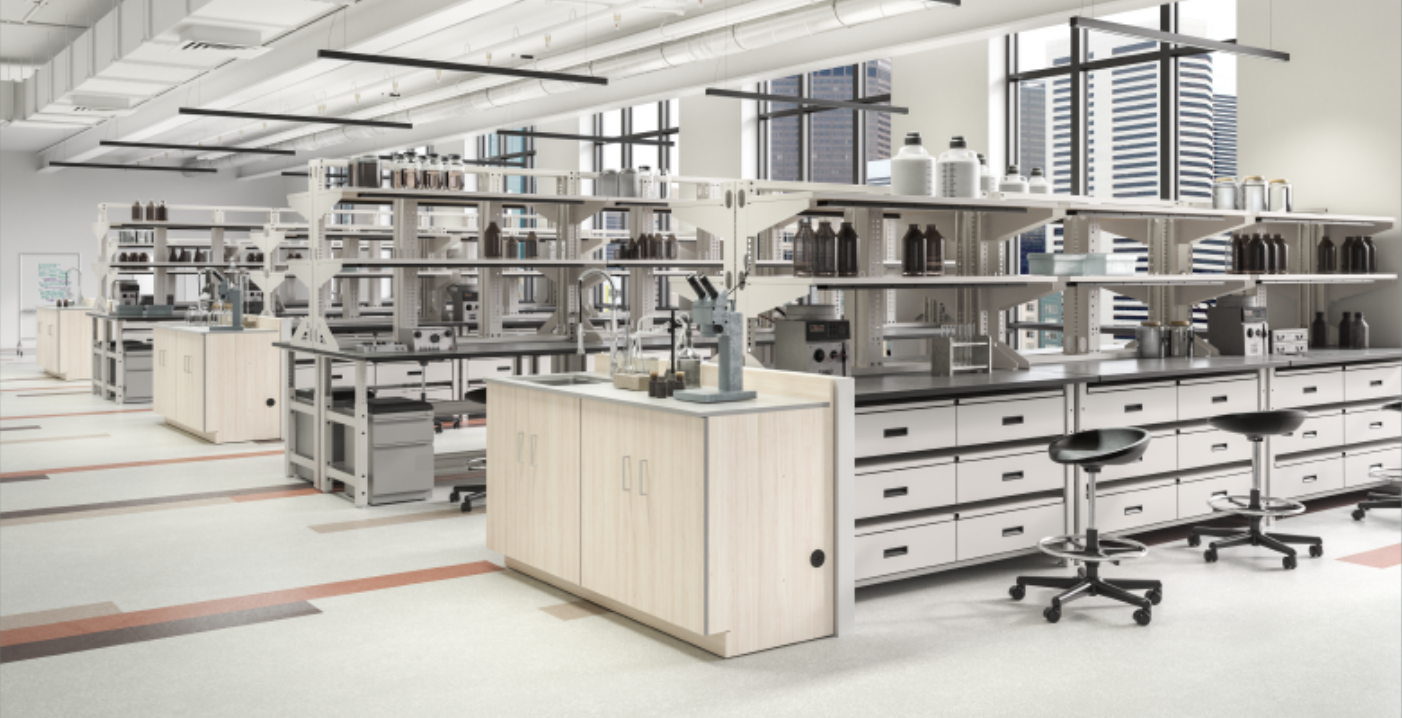 Engineering and Tech Labs
Innovation and speed are key criteria for success in STEM fields. State-of-the-art labs designed for mastering subjects, such as robotics and digital fabrication, should employ benching stations and accessories that maximize space, deliver exceptional strength, and provide unmatched load-bearing capabilities to support rigorous testing.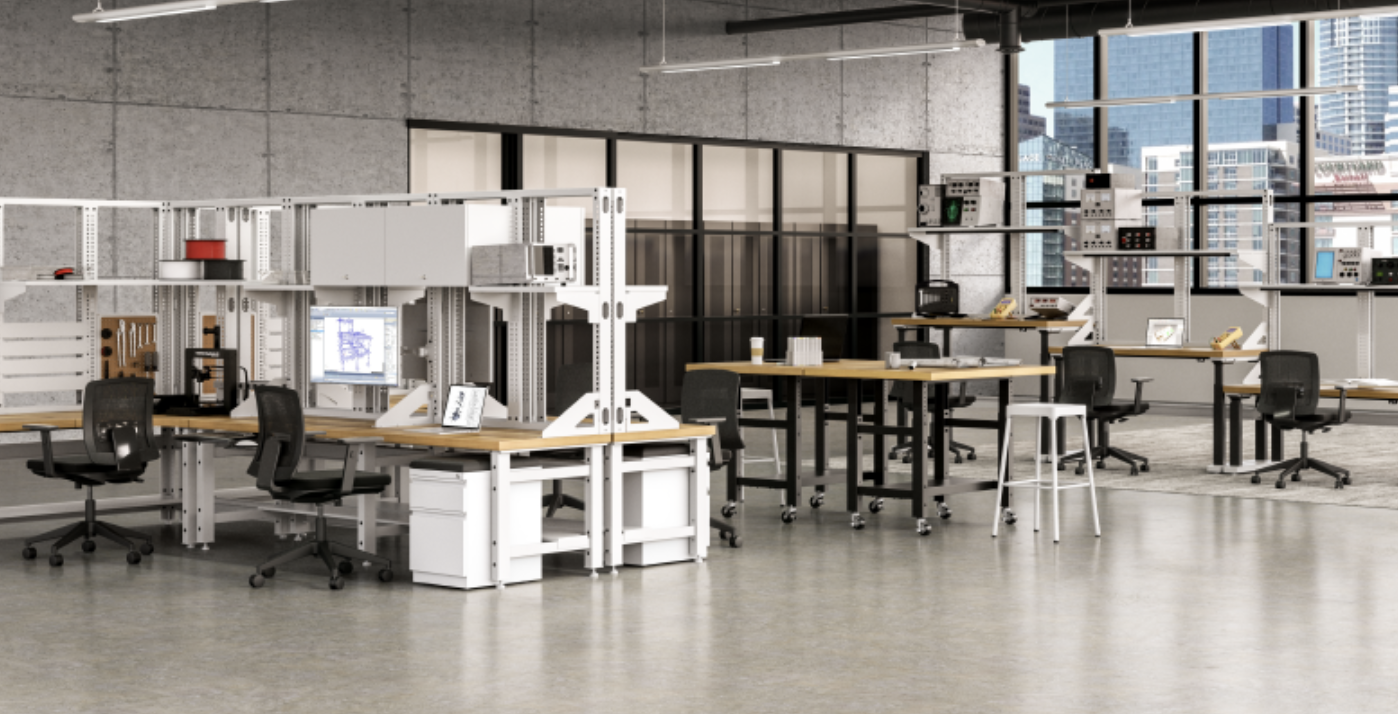 Academic Research Areas
Campus libraries today not only provide access to valuable digital and analog resources and quiet study areas for students but also offer highly sought-after collaborative spaces to facilitate group project activities. Furnish libraries with durable and adjustable furniture that can easily be reconfigured to support multiple functions throughout the space as needed.