Stacked in Your Favor
The nature of work and the workplace are constantly evolving. Whether it's because of shifting priorities, changing workstyles, or a response to a global pandemic, the key to business resilience is all about staying agile. Simple solutions such as stackable seating can help organizations remain flexible and responsive to change.

Multi-Tasking
Unlike most seating, which serves a single purpose and is suited for only one type of space, stacking chairs can be used virtually everywhere in the workplace for almost any purpose. Perfect for multipurpose areas where changes in layout are frequent, stacking chairs are also ideal for casual collaboration spaces, conference and training rooms, break areas, cafes, lobbies, or anywhere else that guest seating is needed.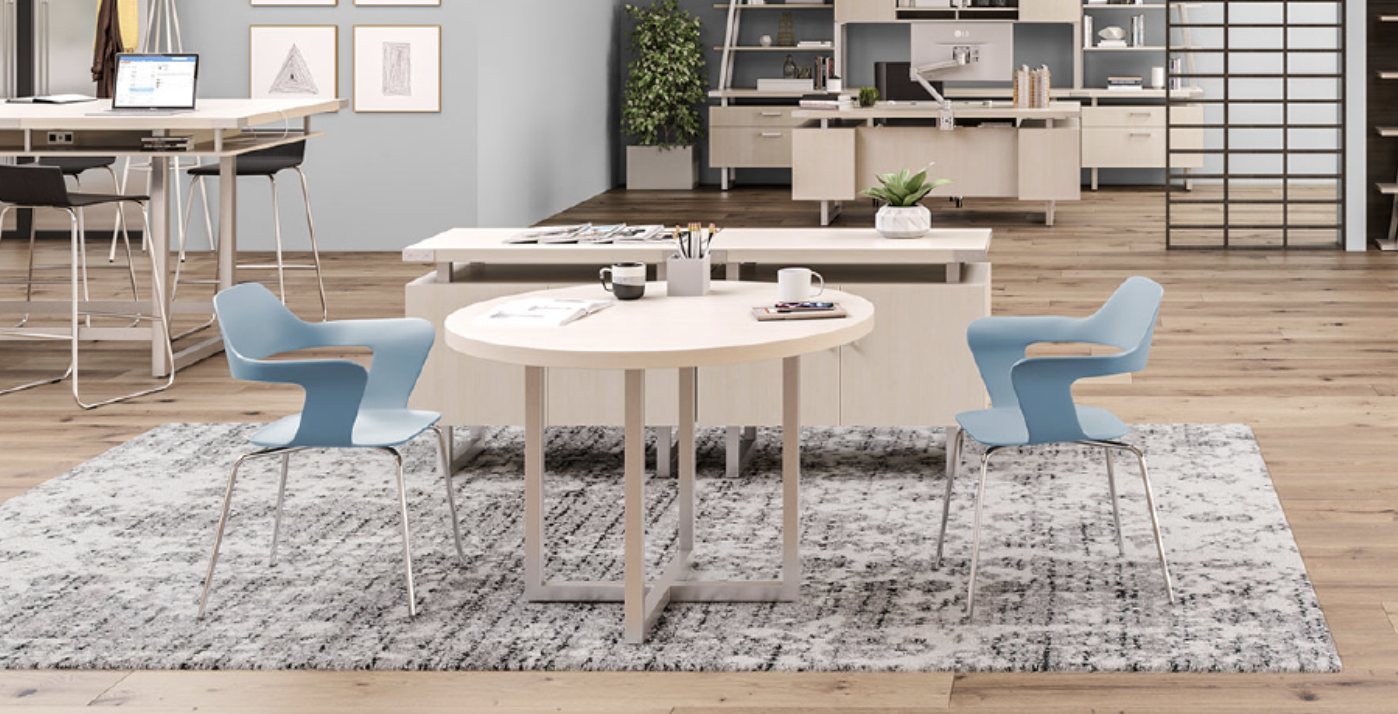 Portable
Made to be lightweight yet durable, stacking chairs are easy to deploy, rearrange, and put away at a moment's notice. This ease of movement helps workers achieve appropriate social distancing wherever and whenever they need it. Convenient chair carts can be used for easy transport of multiple chairs.
Space Efficient
Space has always been at a premium, but even more so now with the need for less densification and more social distancing in offices. Maximize your square footage with seating solutions that can be easily moved and stored away when not required. Stacking chairs make the most of vertical areas to free up more floor space for essential needs.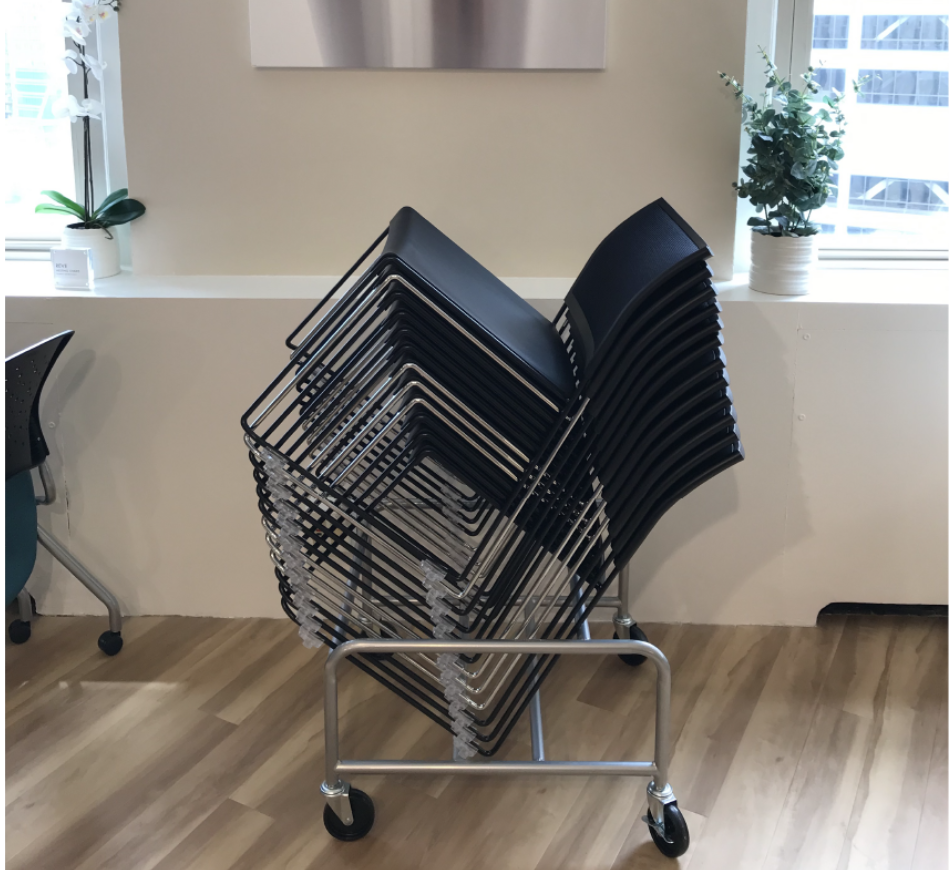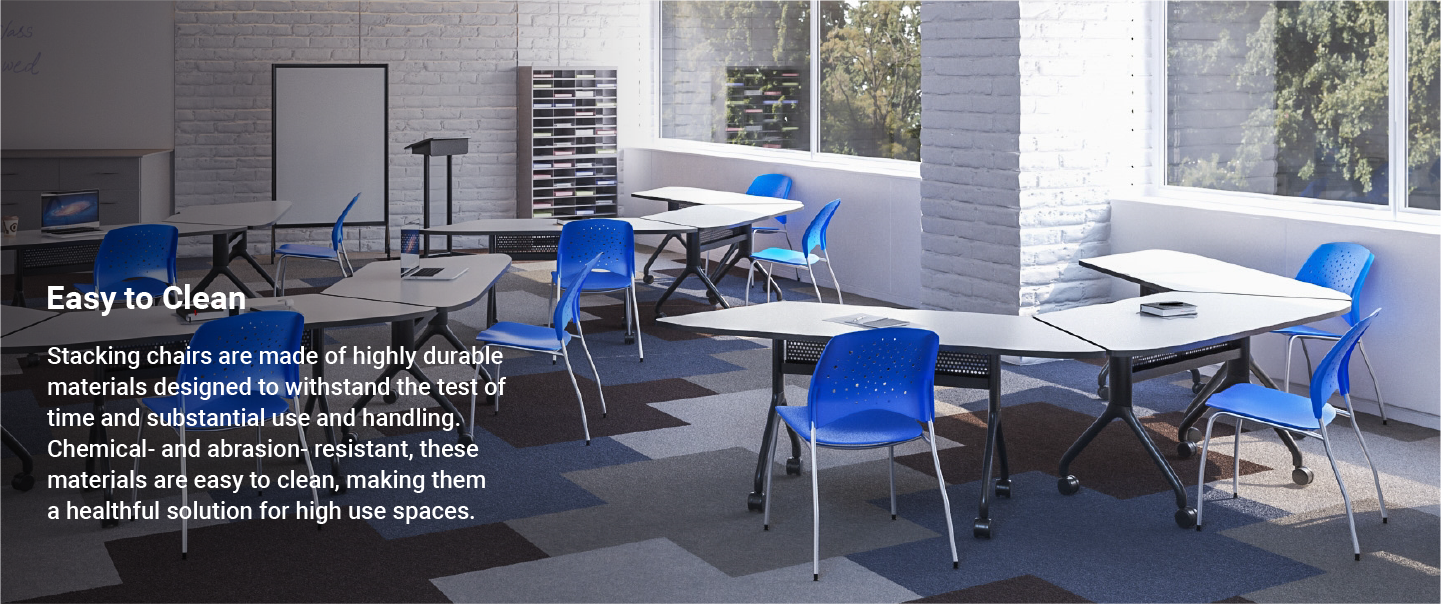 Compact and Comfortable Solutions
Ideal for spaces that perform multiple functions throughout the day, Safco's stackable seating is designed with ergonomics in mind to provide contoured comfort for users. Easy to clean, easy to move, and easy to store, these seating solutions ensure that workspaces stay productive and safe in an ever-changing world of work.