Never Settle Again.
We all learned starting at an early age that we need to make trade-offs from time to time. When was the last time any one of us got exactly what we wanted? Take furniture procurement, for example. More often than not, outfitting an office with the essentials involves compromise. While it's not impossible to find furniture that looks and functions just the way you need, you may have to wait months before you receive it. On the other hand, selecting readily available furniture usually means sacrificing the style and features you want most.
Because time is so critical in the world of business, many opt to settle for whatever they can get quickly. But getting your workspace just right isn't something to casually dismiss. Your office space isn't just a place to get things done—it's a physical representation of your brand and company culture. It's about creating areas that will inspire connection, learning, creativity, and even downtime. It matters to your employees and your customers--and to us. This is why we developed a better way, a never need to settle again option, a Made-To-Order program that gives you choice and speed.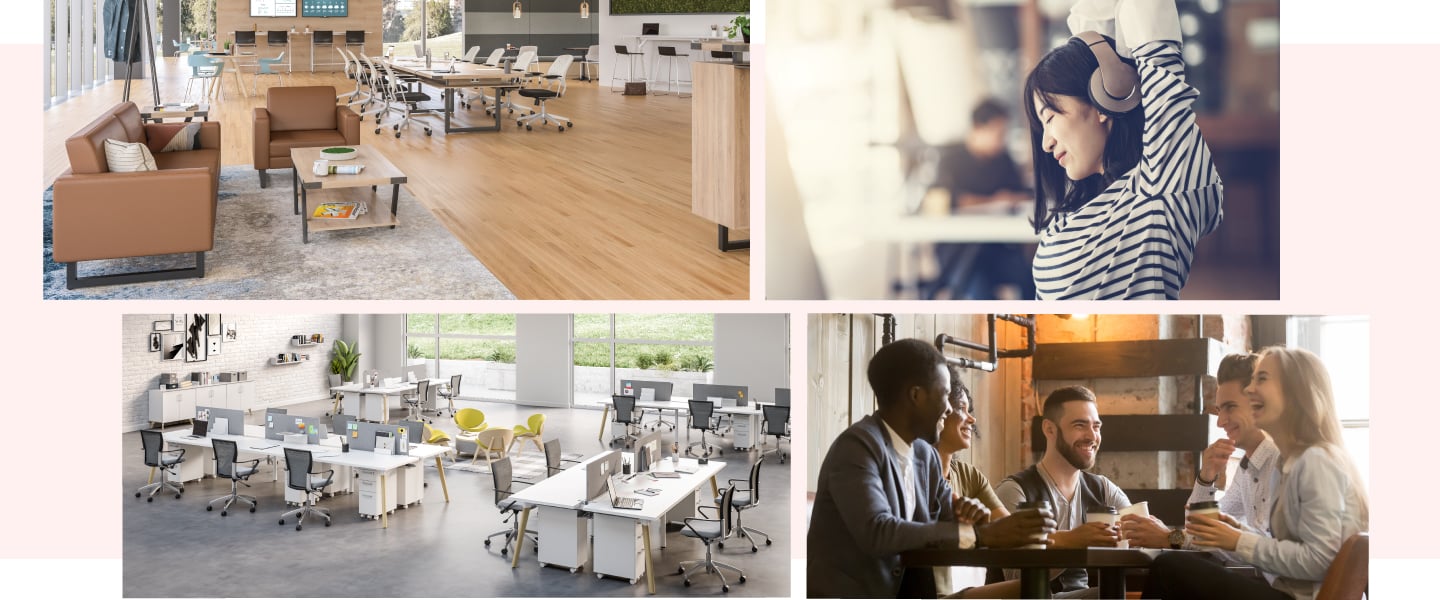 Get the Best of Both Worlds.
Getting your office up and running right away is just as important to us as it is to you. It's crucial you have a furniture partner who will make the process seamless and work within your time constraints. A furniture provider who doesn't ask you to compromise between choice and quick turnarounds. At Safco, our Made-To-Order Seating program ensures you receive precisely what you want within the time frame you need it.
Our Made-To-Order program provides you with more of everything. More choices in fabrics and finishes and more styles and features to consider—with some options shipping as quickly as 5 days.

Seating Collections For Every Need.
Supporting a broad spectrum of postures, settings, and work activities, our Made-To-Order seating includes everything from ergonomic task chairs and stools to conference and guest seating. Space-saving options like nesting training chairs and stacking chairs are also part of the program to ensure every space within your space is ready for work when you need them to be.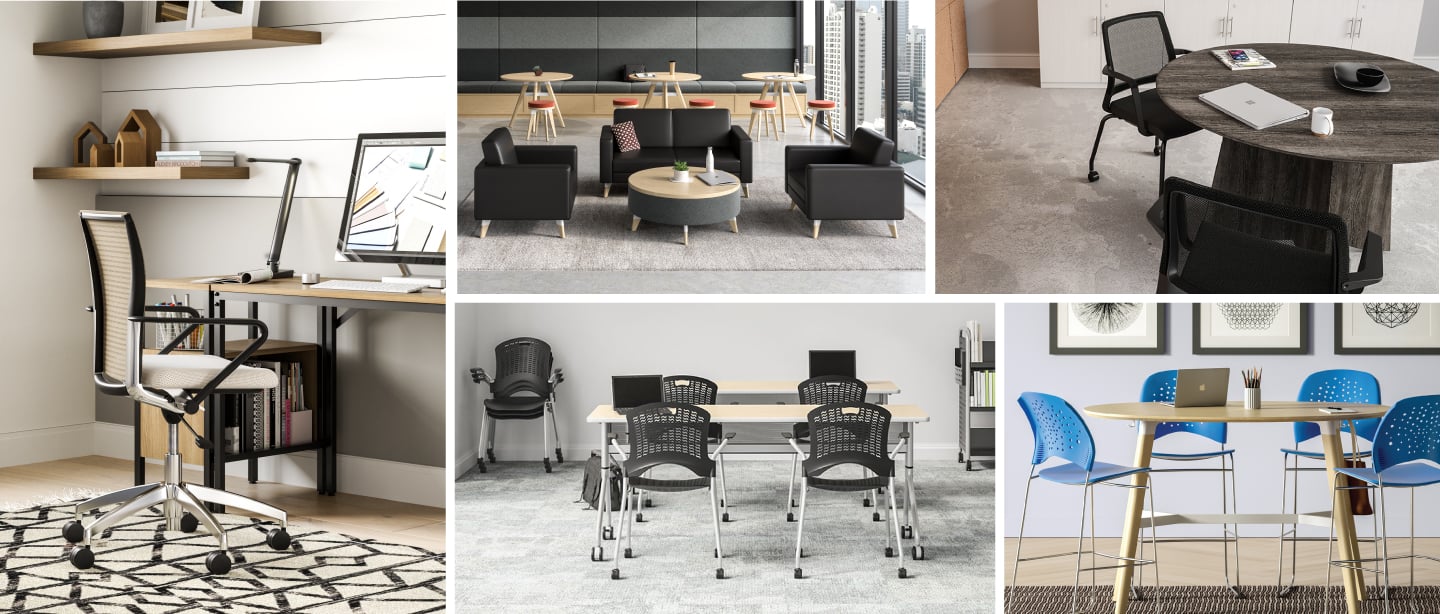 Go ahead. Get picky.
Our Made-To-Order program is exactly as it sounds. You get to pick and choose the features you want and still have your order shipped quickly. Need training chairs for your facility? With our Thesis seating, you can feel free to add tablet arms, choose no arms, or have them equipped with glides instead of casters. They'll be made to your specifications and in your office the following week.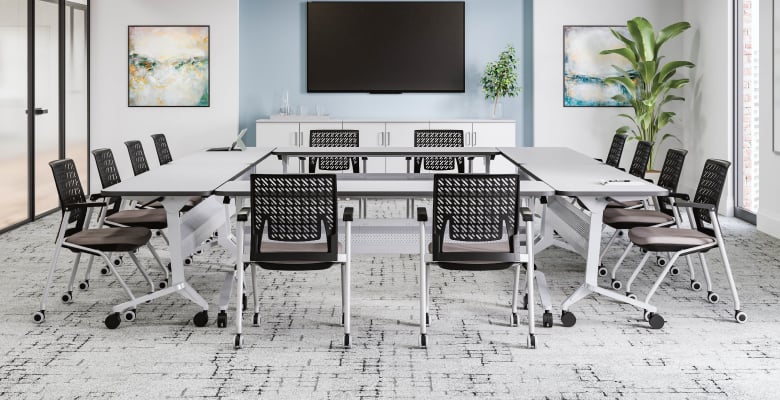 Looking for a full suite of seating that can provide a consistent aesthetic throughout your office? Our Medina seating is a complete family of chairs, including task, extended- height, conference, and guest seating. Medina can be Made-To-Order with the exact features you need to bring inviting comfort everywhere your work happens.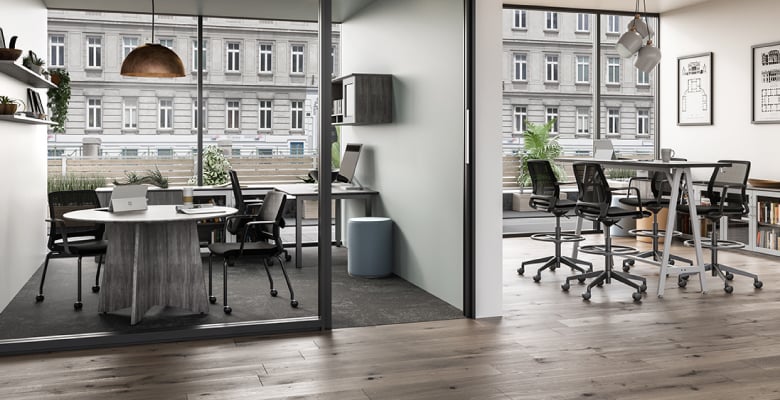 Never Settle For Basic Black Again.
Color goes a long way in expressing brand. With Safco's Made-To-Order seating, select textiles from our curated 5-Day offering for options that align with your décor and brand aesthetic. These durable fabrics are in stock and ready to be applied to your seating for shipment within 5 days. Or, if a more specialized look using your own material (COM) is preferred, our highly expedient Made-To-Order program can help you achieve your ideal workplace in as few as 3 weeks versus the 3 months (or more) you'd find with other manufacturers.