Putting It All Out On The Table
Work. Learn. Play. There are few things more versatile in the workplace than a nesting and stacking table. But for something that seems so basic, there are certain space-saving design attributes that make some table solutions more purposeful for your needs than others.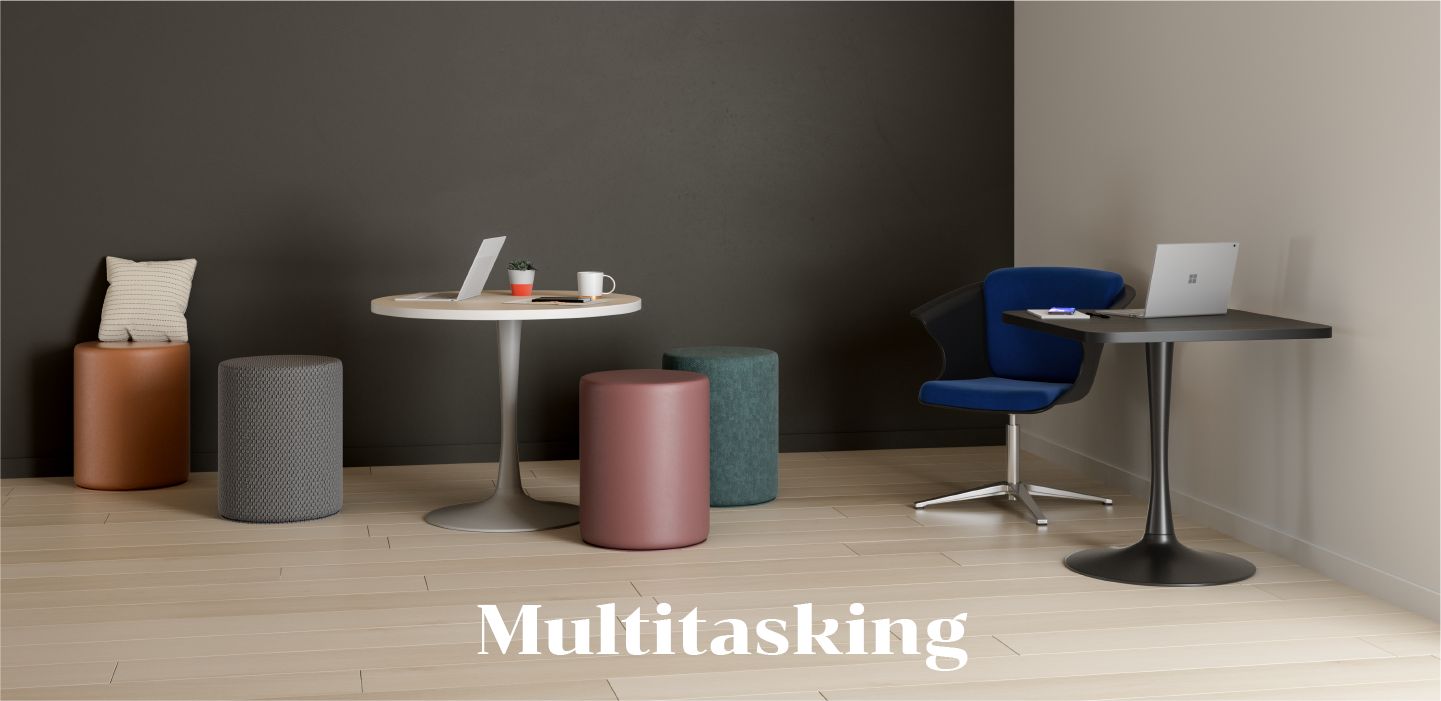 Sure, you can eat at a conference table, but does it really make sense for that purpose? When you consider all the different areas in your office that require a table—break areas, cafés, community spaces, or casual collaboration zones—consider leveraging a multi-functional line of tables for ultimate flexibility. Instead of maintaining multiple table styles, work-everywhere bistro tables like Cha-Cha can support various settings and be easily redeployed as needs change.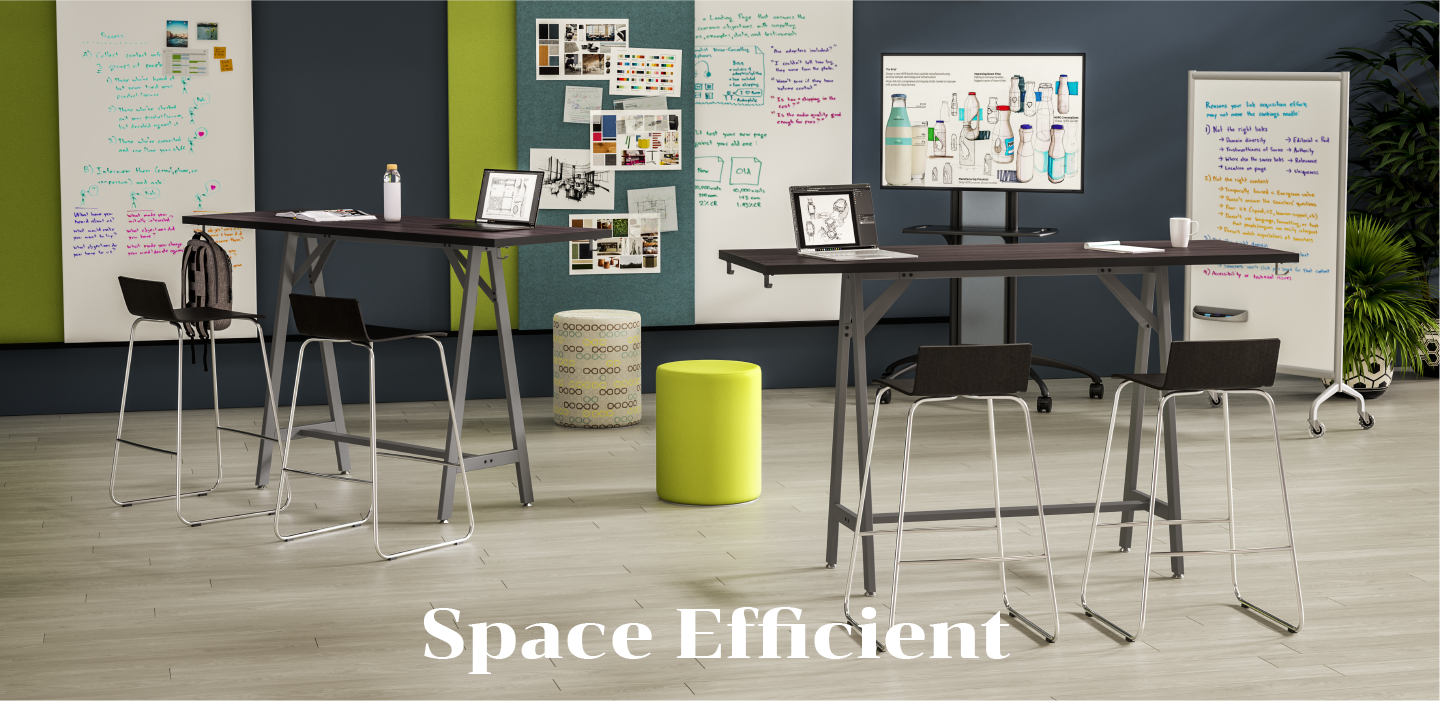 Whether it's because of social distancing requirements or rapid growth, there never seems to be enough space in the workplace. That's why utilizing standing-height group tables designed for space efficiency can help to maximize your available square footage. Safco's Spark standing-height teaming tables were made to support compact spaces, allowing individuals and small groups to focus, socialize, or collaborate even in tight areas. Multi-purpose Rumba tables can be folded down and nested together for easy storage that's out of the way.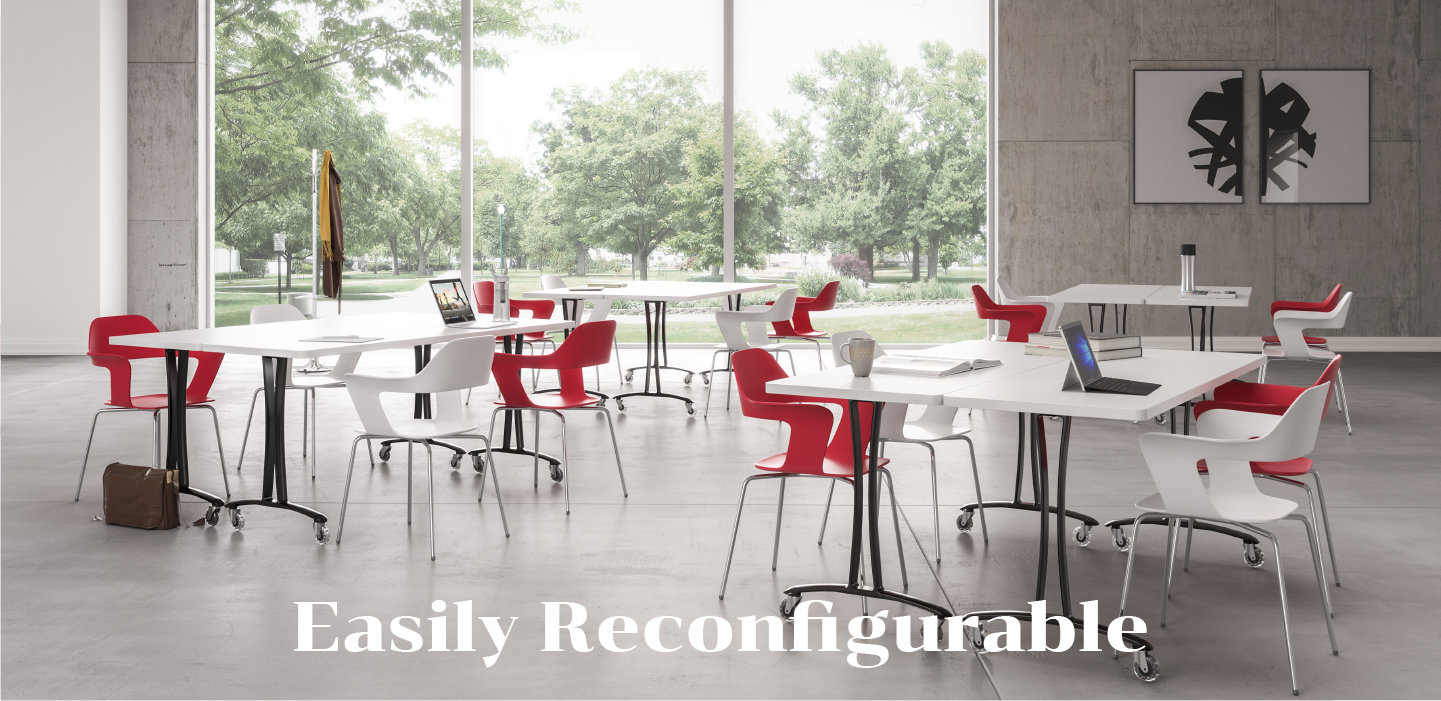 Work can be unpredictable. Despite the best-laid plans, there are times when we need to quickly pivot to accomplish the day's goals. Mobile and modular tables, like Rumba, can be organized together to create larger surfaces for groups when needed or simply rearranged to support different work activities on the fly.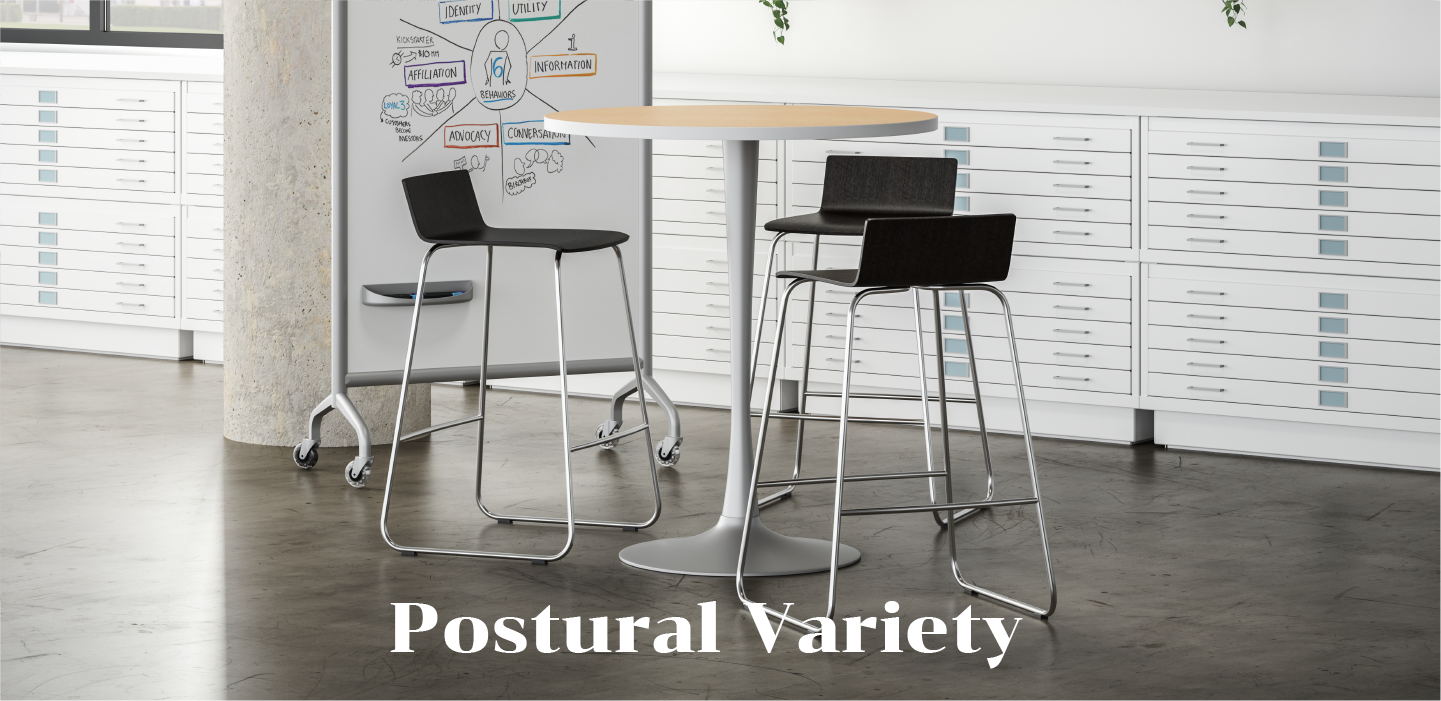 Not everyone wants to take things sitting down. When supporting flexibility and choice at work, accommodating postural changes is vital for worker health and productivity. Consider using standing-height bistro tables, like Spark or Cha-Cha, in areas that work well for impromptu meetings or individual focus.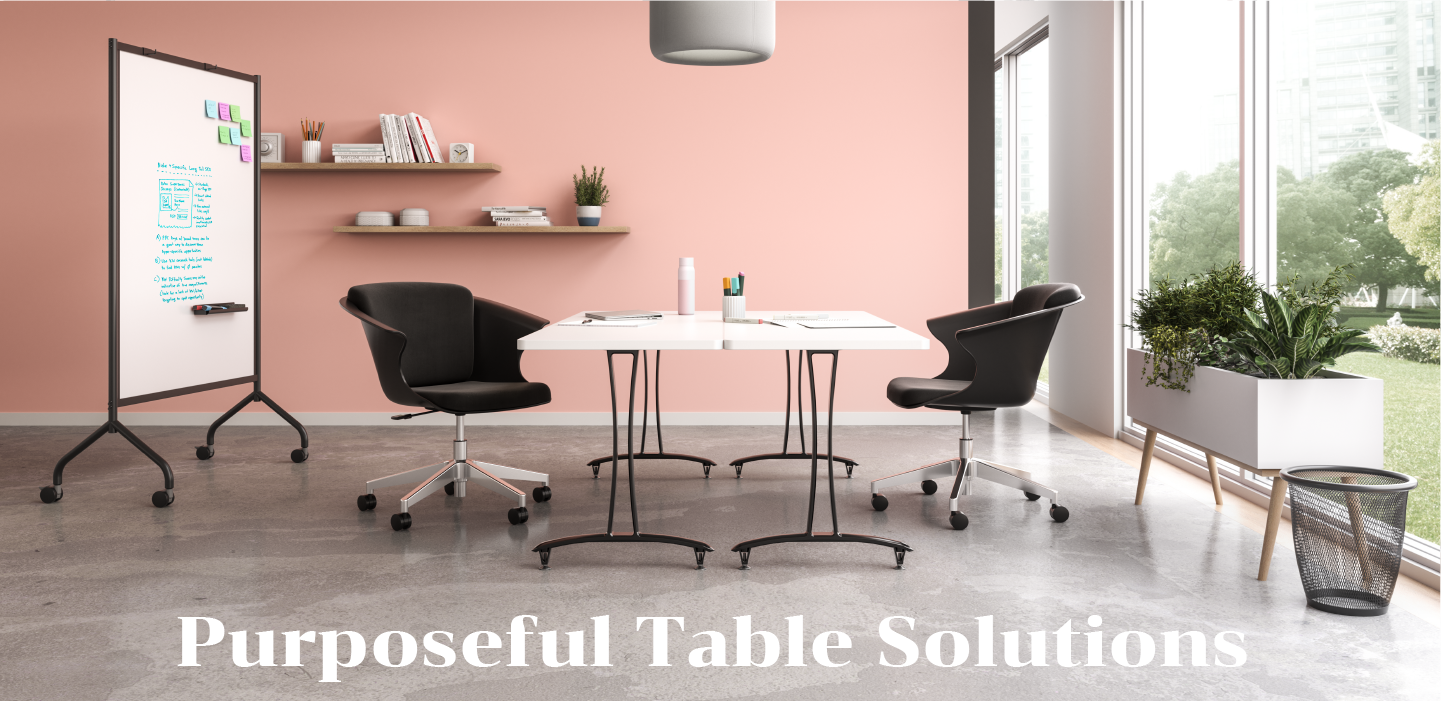 Safco really brings something to the table with flexible solutions designed to maximize your investment. With so many sizes and aesthetic options, our tables complement any space and ensure that your people are well-supported in their work activities.
Explore Multifunctional Tables