Turn on the Focus
When it comes to proper lighting in the workplace, it's all about achieving balance. Overly harsh lighting and too much glare can have a detrimental effect on your eyes over time. But working with dim or inadequate lighting can lead to equally negative results. Choosing the best home office or workspace lighting can enhance worker concentration—resulting in increased productivity—and contributes to overall worker health and safety.
The Impact of Lighting
Lighting, when done correctly, hardly seems noticeable. However, poor lighting in a workplace setting can significantly impact concentration and accuracy, leading to eye strain, headaches, and fatigue. Proper workplace lighting can help promote improved work performance and quality, elevates mood, and reduces the risk of occupational accidents and health problems.
A study conducted by the American Society of Interior Design (ASID) indicated that 68% of employees complain about their office lighting situation. And since 85% of information people receive is through their sense of sight, making small changes to lighting quality can lead to big results for businesses regarding employee morale and effectiveness.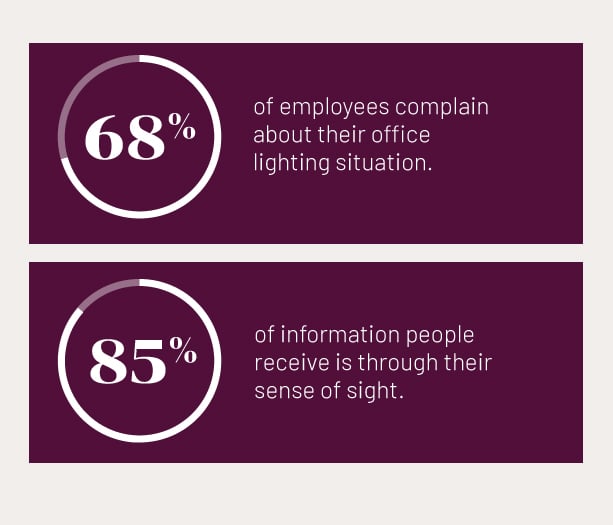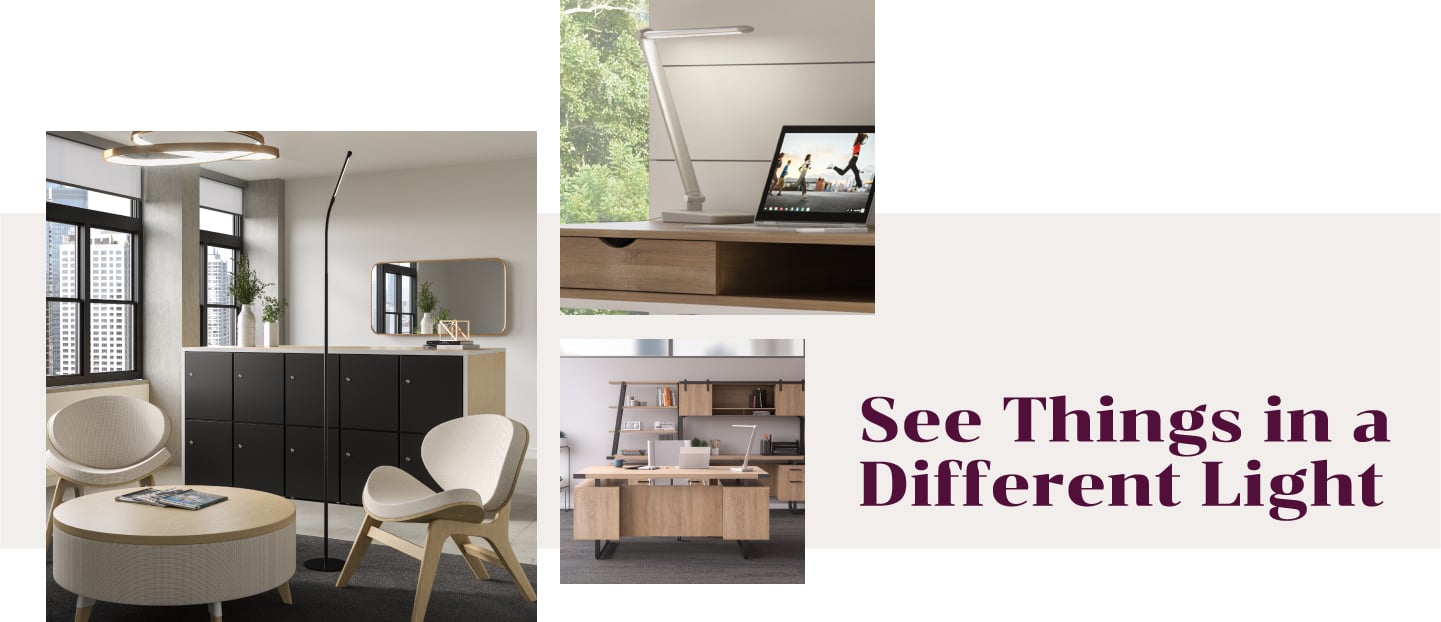 When it comes to workplace lighting, the most common sources are natural light and artificial lighting solutions. Indoor natural light comes from daylight access through windows. General artificial light is usually provided overhead and is intended to increase light levels over immediate surroundings, while task lighting is designed to illuminate a more localized area to support a particular task.
Repeated exposure to daylight has been scientifically shown to induce feelings of well-being and reduce stress. That's why the optimal scenario for good workplace lighting involves a well-balanced combination of natural and artificial light sources. However, providing every worker with access to windows and daylight isn't always feasible. That's why providing localized lighting solutions, such as desktop lamps and under-cabinet lighting, can be very beneficial to workers as they allow personalization for specific activities and existing lighting conditions. With task lighting, users are able to direct light where the work is being performed and adjust brightness levels to reduce shadows or glare.
LED Lighting Solutions
LED lighting solutions, in particular, offer many benefits for workplaces, including energy efficiency, high levels of brightness with low heat output, exceptional color range, and longer bulb life. Safco's selection of task lighting and floor lamps offer the benefits of LED lighting along with the ultimate flexibility to adjust angle, brightness, and color setting. Some lighting options even incorporate electronic charging capabilities for mobile devices as an added convenience.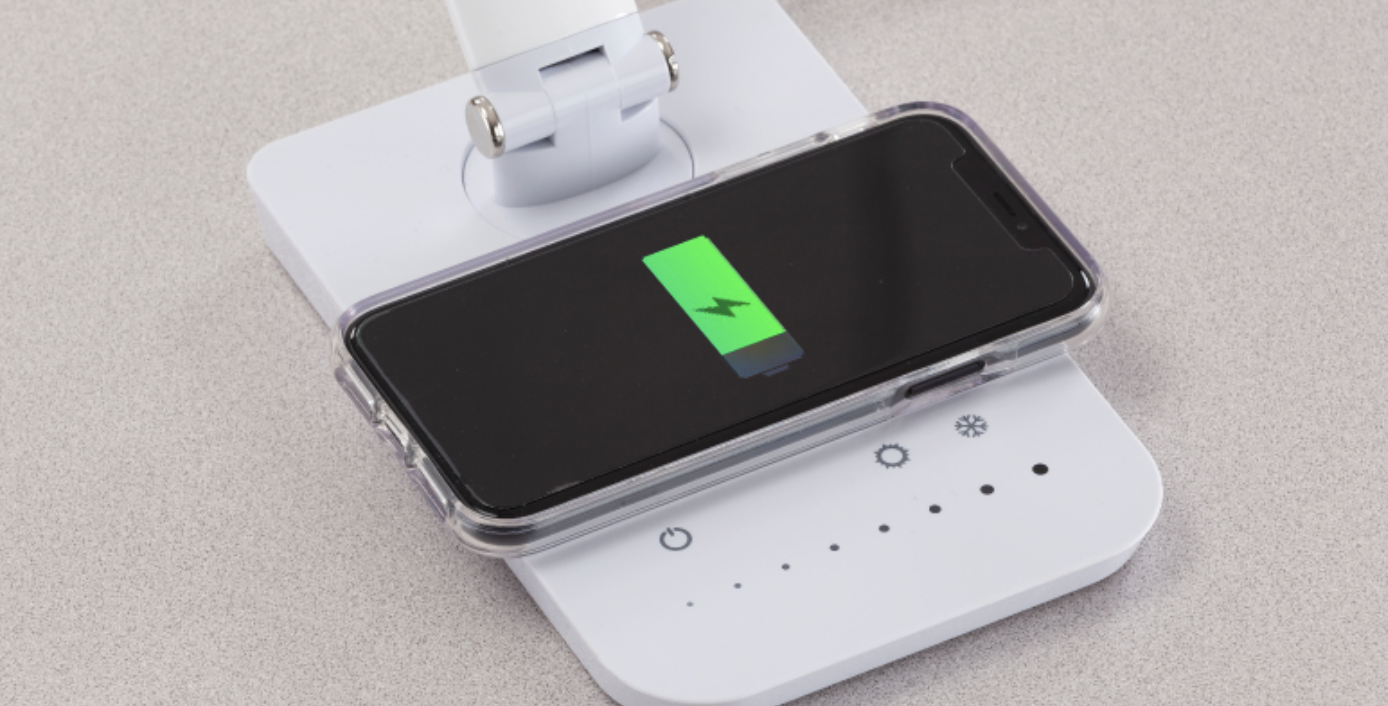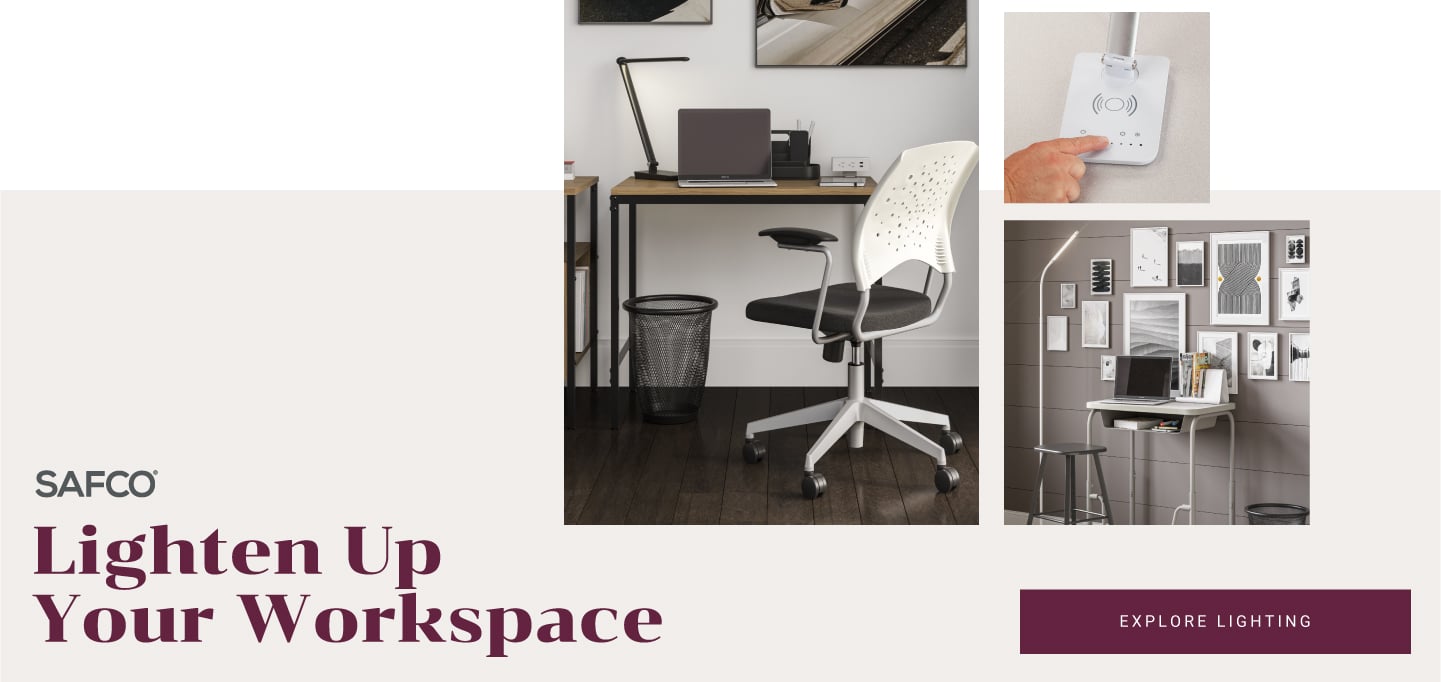 From task lights and floor lamps to under-cabinet lighting, Safco has the ultimate solution for illuminating your workspace. Explore our Human Elements lighting solutions for energy-saving and highly-adjustable options that will enhance the performance of your workers and your business.